NOYAFA provides the service for original design manufacturer, a total solution from formula design, production, brand design, packing, marketing and the suggestion of distribution channel. We have the experience, capability, and R&D resources to make any ODM a glowing success! Our ODM service flow encompasses design, production, quality control and package. By maintaining control of the entire manufacturing process, we ensure the integrity of your end product through our tight production procedures and rigorous design quality. If you have any interests in our ODM service flow, please don't hesitate to know more through contact.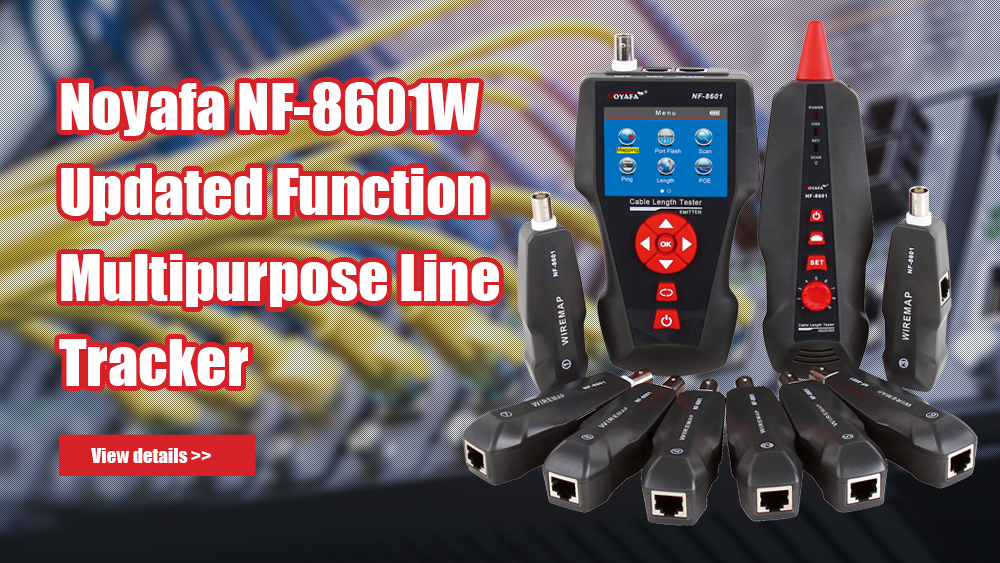 Best Cable Tester Supplier in China _ Noyafa is a leading supplier of laser measuring meter designed to be fashionable, economical and dependable. laser measuring meter is much more practical than the traditional laser measuring meter. laser measuring meter produced by SHENZHEN NOYAFA ELECTRONIC CO.,LIMITED is highly marketable.
We strive to make our response and mitigation processes efficient and swift. Please contact.
· Related Questions:
1. Does NOYAFA provide OEM service?
Yes, we do. With the fast expansion of the company, NOYAFA has developed several businesses and service ranges including OEM service to satisfy the growing needs of customers throughout the whole world. Based on customers' needs, we are required to manufacture the products only and don't need to design or develop new products. We are equipped with advanced facilities that ensure the high precision and perfect fit for each part. Several production lines are installed to ensure the high-efficiency production process, which ensures that any order, no matter how many the order quantity is, can be completed on time.
———————
2. How about the ODM service flow?
NOYAFA supplies the service for manufacturing, brand design, packing, marketing and the proposal of the distribution channel. We've got the experience, capacity, and R&D resources to make any ODM a glowing success!
———————
3. How about the minimum order quantity for ODM products?
Please consult our Customer Service about the minimum order quantity for ODM items. Once you provide us with concept information and detailed specifications, we will notify you of the total cost for design, prototyping, and estimated cost per unit before the project begins.  We are committed to delivering quality solutions to you through our ODM services. We are an expert in our field, as you are with yours.
———————
4. How about the minimum order value for OEM products?
Usually, If you're putting OEM deals, the order should reach the minimum purchase value. You must reach a particular order value in order to get the product produced. Please consult our Customer Support for details. Our firm provides world-class goods to every customer's special needs. During our OEM service, we anticipate supplying you with good quality laser measuring meter.