6000counts is a pocket type 3 5 / 6-digit pocket type real effective value intelligent scanning digital instrument; the series is triple display: main display, secondary display, analog bar. Except for the display frequency of AC voltage measurement sub display, other function sub display is normal temperature. In the process of using, users can operate continuously. There is no need to turn the dial to select the function. The meter will automatically recognize and measure based on the input AC or DC current/resistance. It has stable performance, high precision, high reliability, clear reading and overload protection. Driven by AAA 1.5V battery, the instrument adopts large screen LCD display and adopts boost power supply. Even at the edge of 2.3V low battery, it can ensure the high brightness of backlight and flashlight.
The meter is easy to carry and is very popular among users. This series of instruments can manually switch and measure DC voltage and AC voltage, capacitance, NDV, diode, continuity test, live wire judgment, frequency measurement and true RMS. It is a superior tool and an ideal tool for laboratories, factories, radio enthusiasts and families.
Mini and Compact Complete Functions
bg

Automatic switch machine
When the instrument is out of service for about 5 minutes, the instrument will automatically power off; to restart the power supply, long press the "power" key for more than 3 seconds, and the LCD will display as "auto scan" AUTO ", In order to make it more convenient for the user, the design of the machine adds the design of continuous operation and power supply, that is, the user will not automatically shut down the machine during the use process, and can only enter the shutdown state after 5 minutes of stop using. be careful: 1)In the manual non measurement state, no matter the AC voltage or DC voltage level, because the instrument probe is completely welded at the input end, there will be certain data on the LCD. In the design, we define the manual DC voltage level, the input end has 10 words, the AC voltage level has 100 words, and the capacitance has 100 words. In this state, we default it to no measurement state, 5 minutes It will turn off automatically.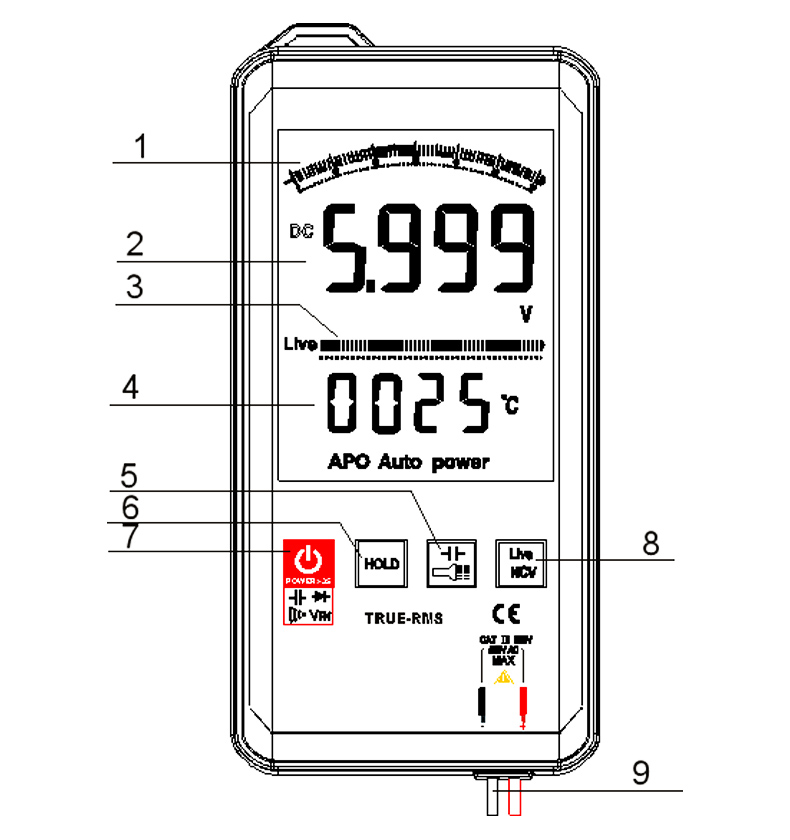 Operation panel instructions
1. Simulation bar;
2. LCD display;
3. Live wire simulation indication;
4. Normal temperature display status;
5. Quick selection of capacitor/flashlight key;
6. Data lock key;
7. Power on and off for more than 3 seconds; short trigger for AC voltage/ DC voltage / diode / buzzer / capacitor switching, so as to cycle;
8. Electric field measurement (NCV) / neutral wire measurement (LIVE)/more than 3s℃/℉
9. The red probe is the input port of voltage, resistance, diode, capacitor, frequency and buzzer; Black is the negative end of the input.
Note:
1) The back light is always on, LCD is highlighted, and the user is constantly on In use, the instrument will not turn off the power supply; when it stops using, it will automatically Power off; truly intelligent operation without power off, refer to the power off instructions for details.
2) The table adopts touch design for keys, which is more safe and reliable. When using touch. Every time a key is triggered, it is better to have an interval of more than 1 second to avoid false triggering
3) When touch any touch key, the touch key and panel are on, and you can switch the function key. After 5 seconds, the touch key and panel light are turned off and locked.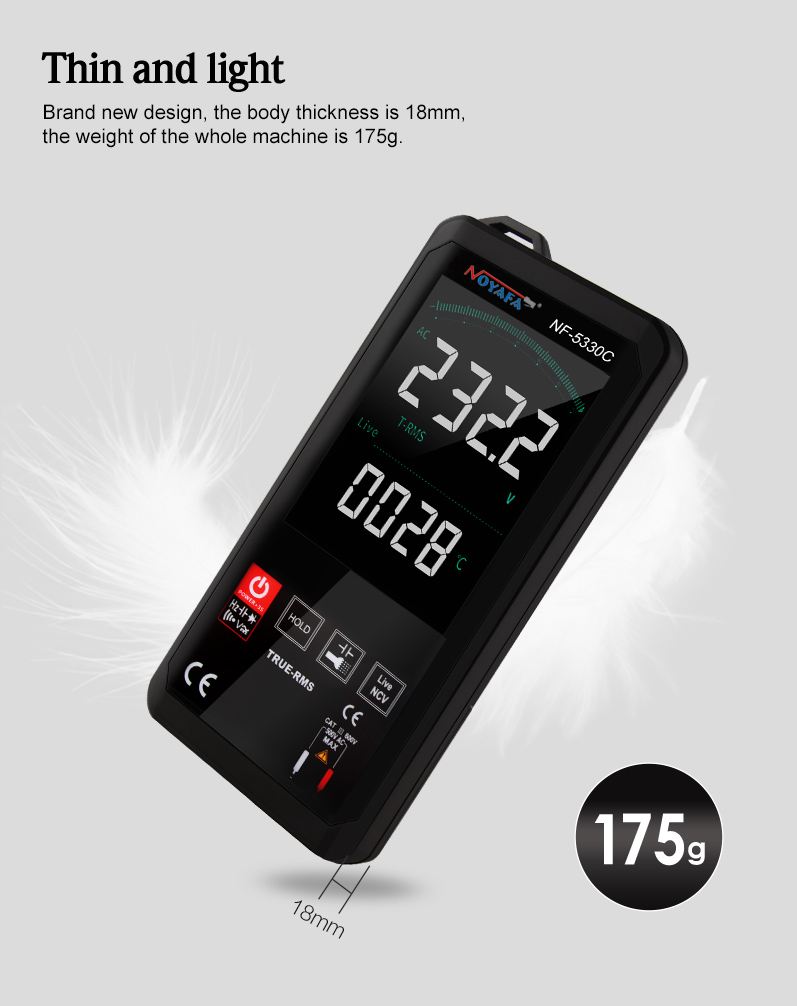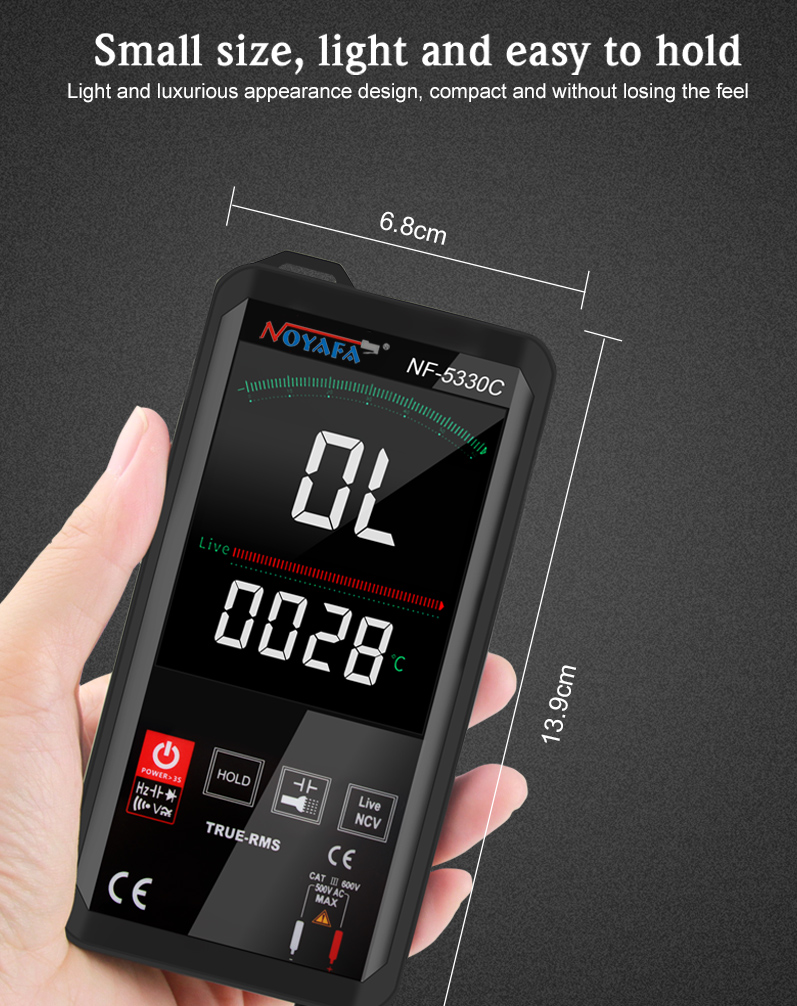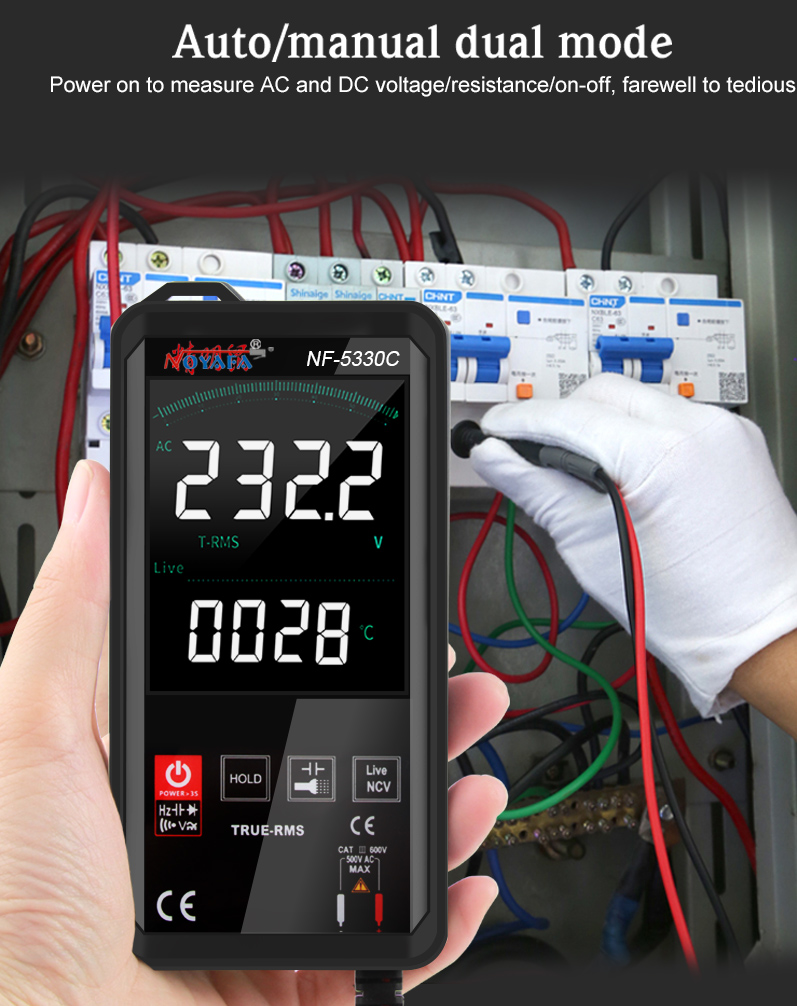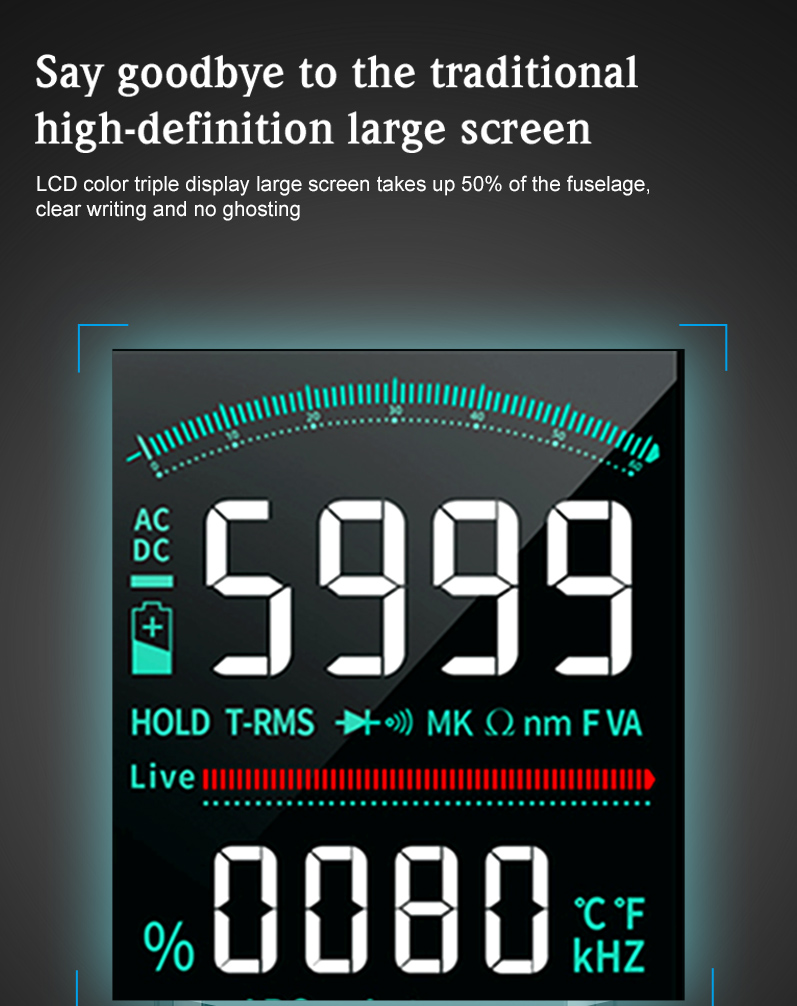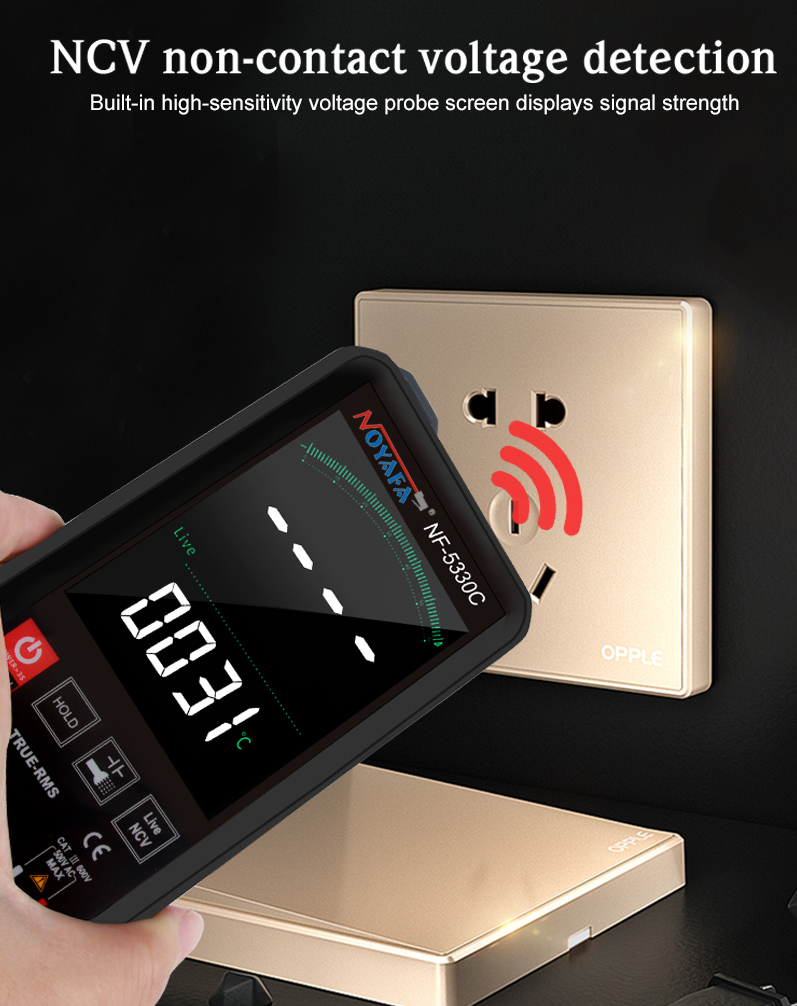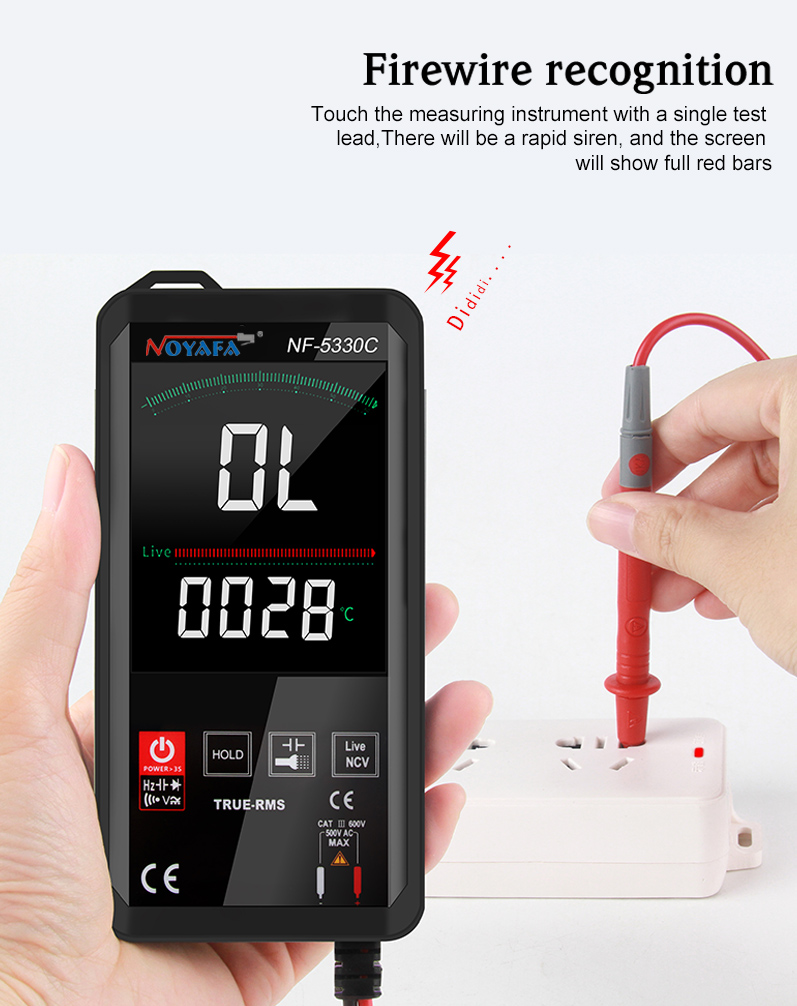 Product Measurement Display
bg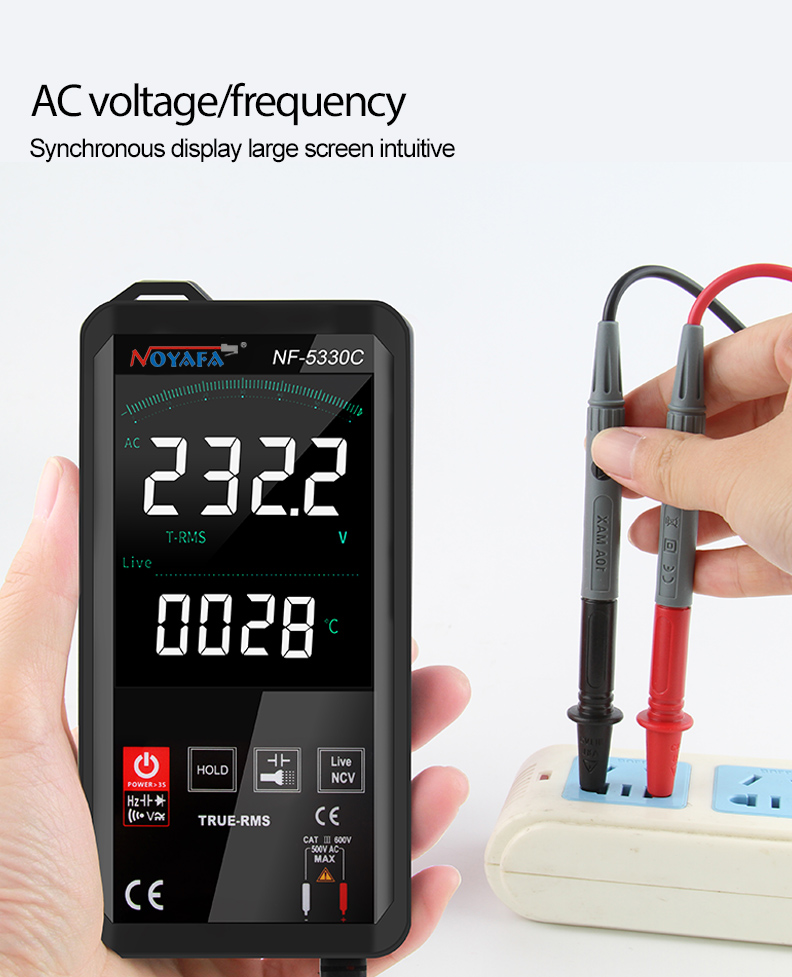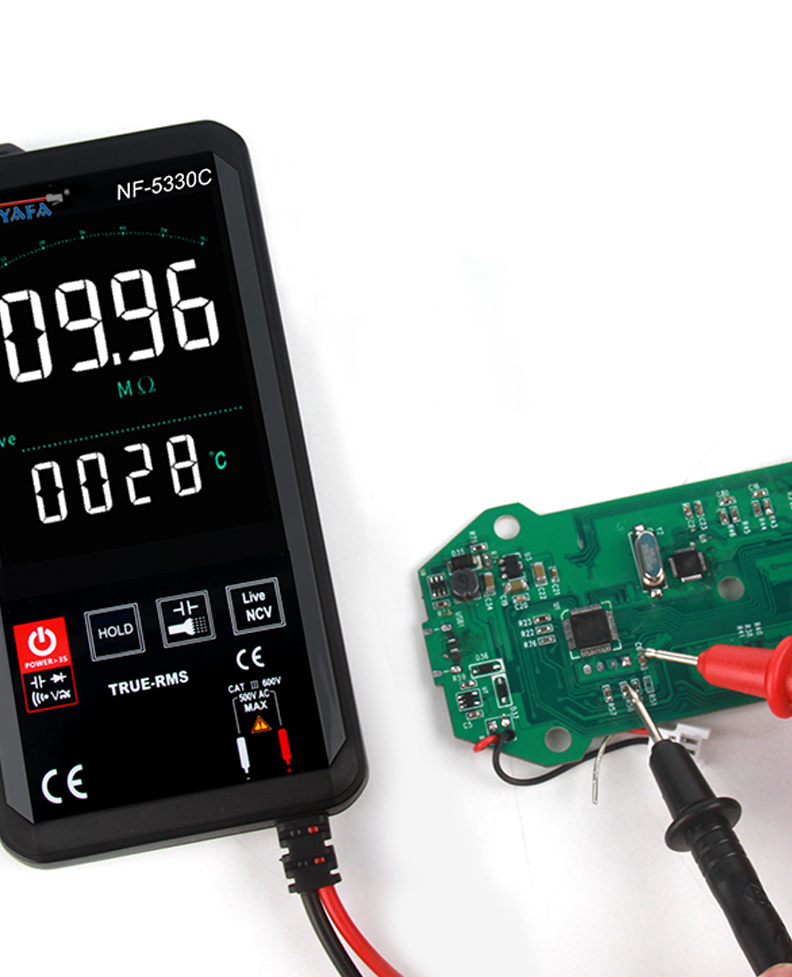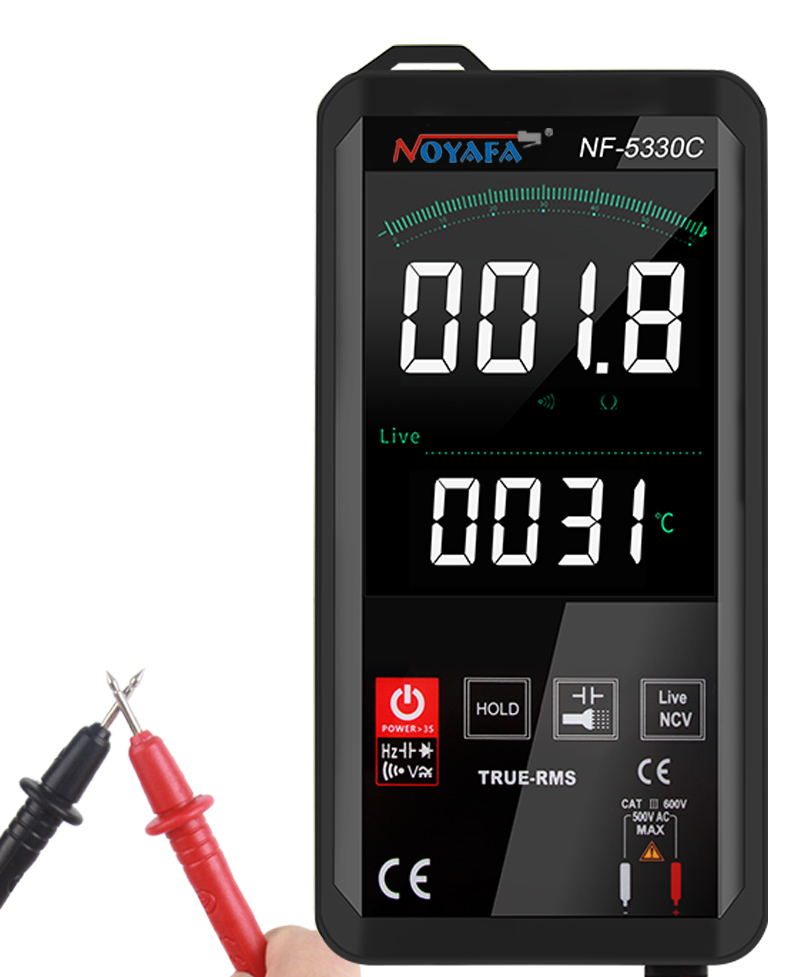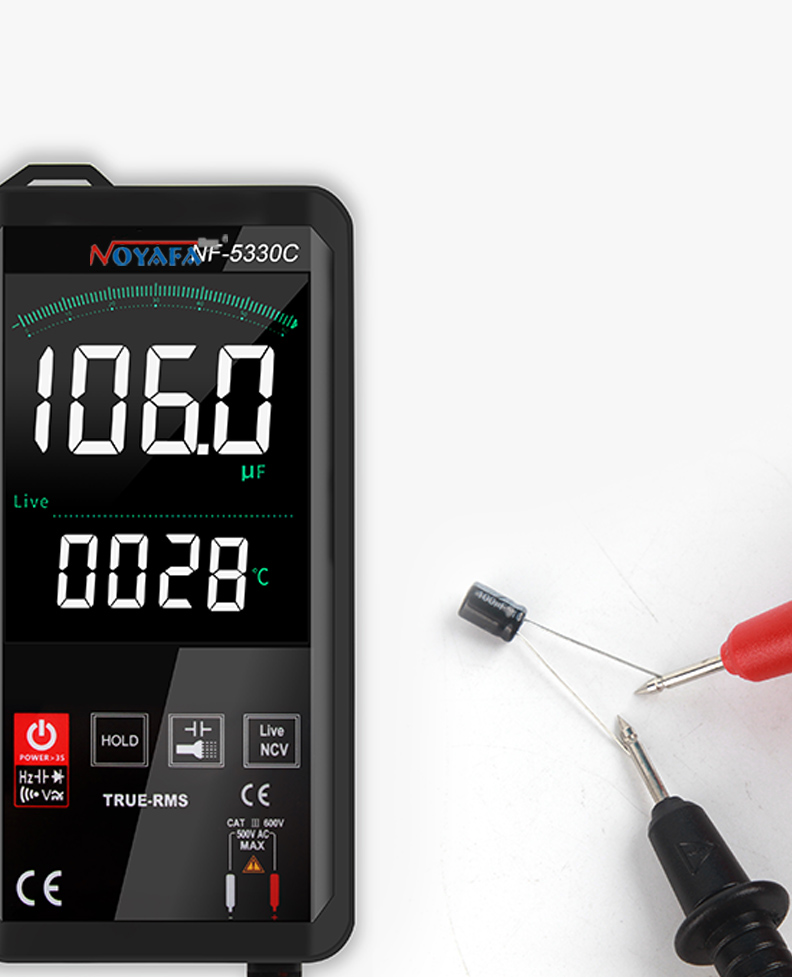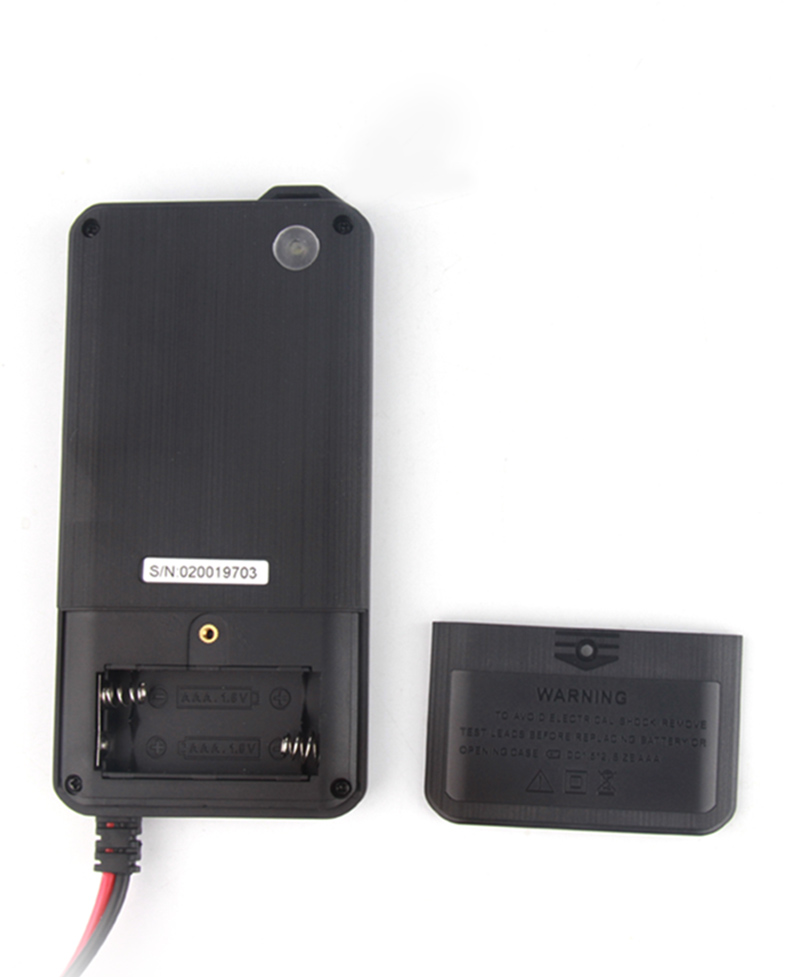 Product Structure Introduction
bg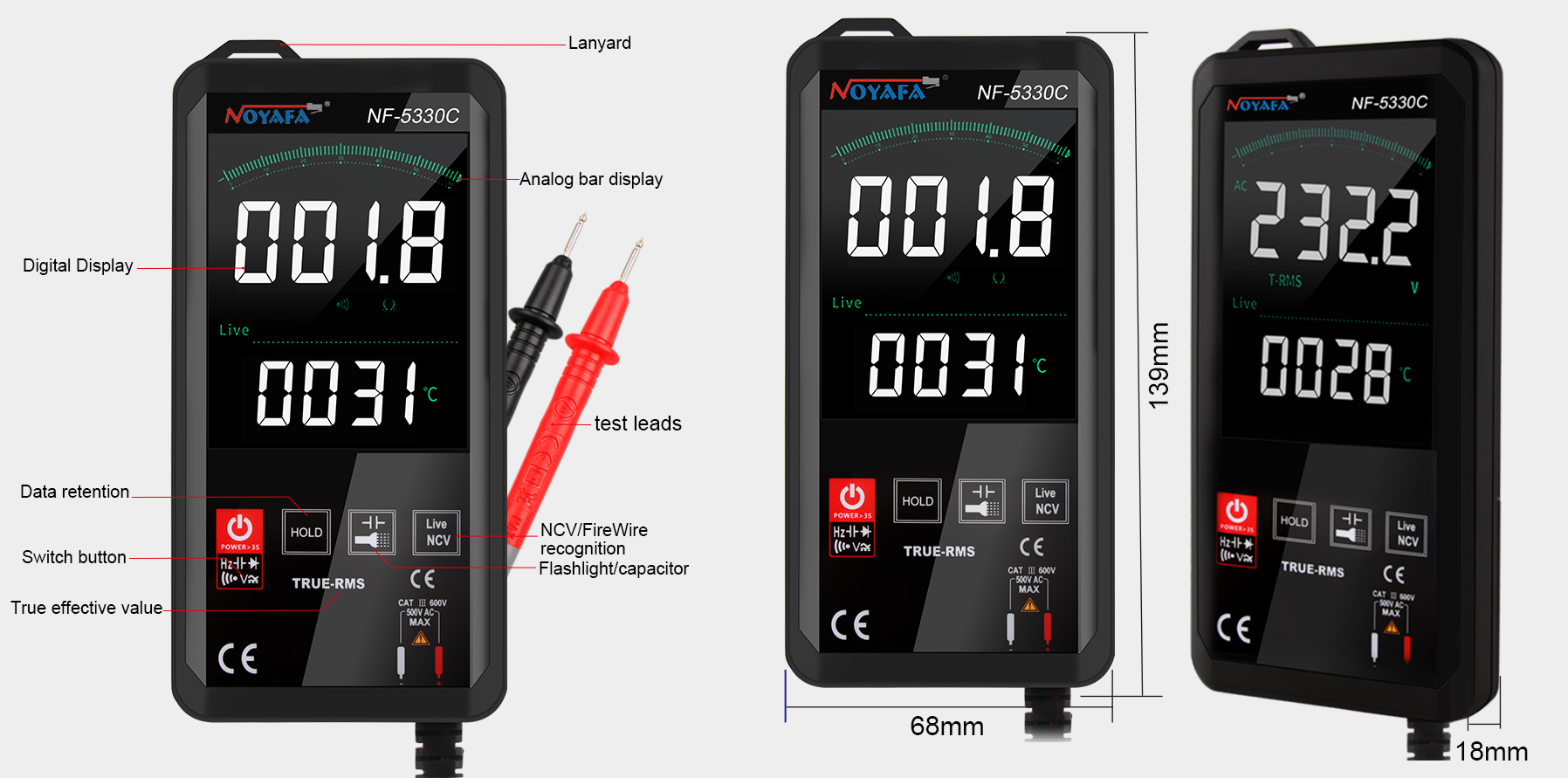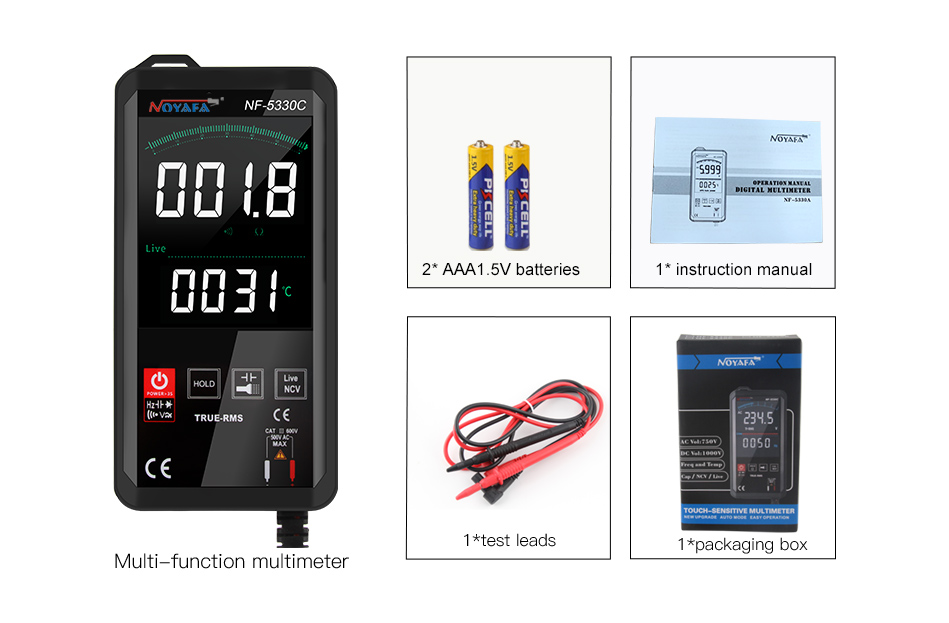 Company Advantages
· The raw materials of NOYAFA telephone wire tracker undergo a screening process.
· This product is not subject to bacteria accumulation. Its fabrics have been treated with an antibacterial agent that kills various types of bacteria.
· People will be convinced that it really helps save a lot in electricity bills after they use it for a certain time.
Company Features
· With production scale at the leading position in China, SHENZHEN NOYAFA ELECTRONIC CO.,LIMITED is renowned for excellence in designing and manufacturing NF-274L.
· Our company is experienced in providing professional service for customers.
· To create a healthy world, firstly, we will responsibly handle wastes in line with requirements; secondly, we will make all efforts to cut energy waste and conserve resources during the production processes.
Application of the Product
NOYAFA's fiber line tester is widely used in the industry.
We are committed to meeting the need of our customers. We will go deeper into their situation and provide them with most suitable solutions.