To meet various requirement from different customers, Noyafa designed NF-912 with 3 different wave length range to cover 1260~1360nm,1480~1500nm,1535~1570nm pass-band, with auto off function the device is energy saving for customers, integrated with intelligent algorithm to diagnose fiber problems.
The NF-912 PON optical power meter is designedthrough a specially designed optical path and electricityPath structure to realize the special requirements ofsignal optical power measurement in PON system . Inother words , it is necessary to meet the simultaneous testand on-line measurement of three kinds of optical signalwavelengths on the line. The burst test function of testingand 1310nm signals , Thus it is convenient to instmanage and maintain the PON system.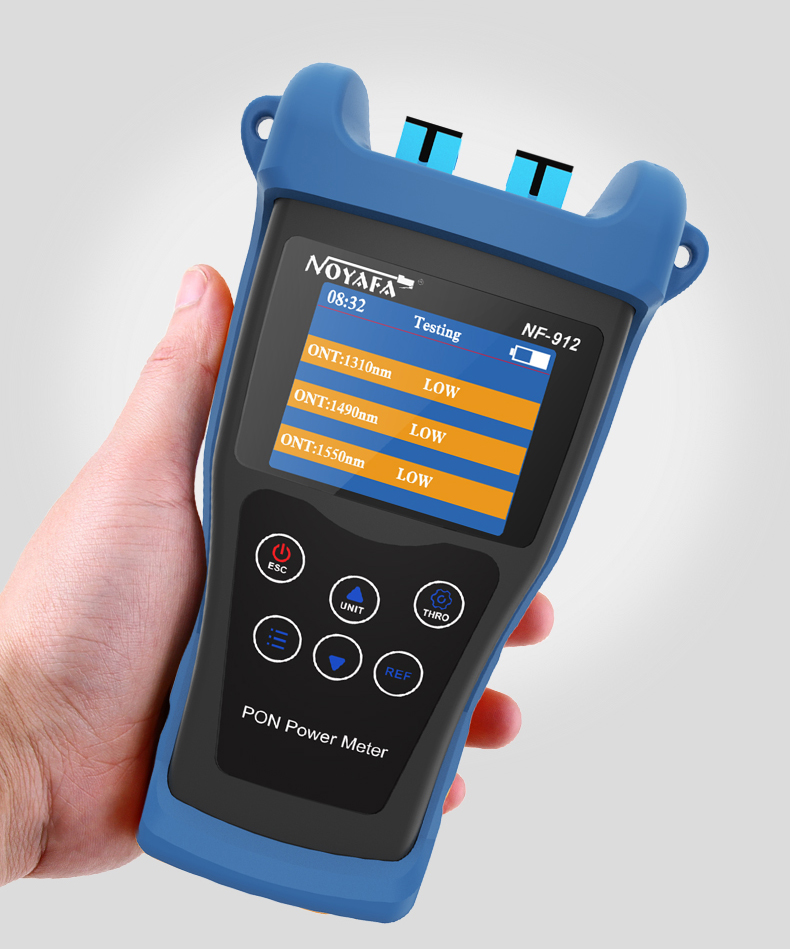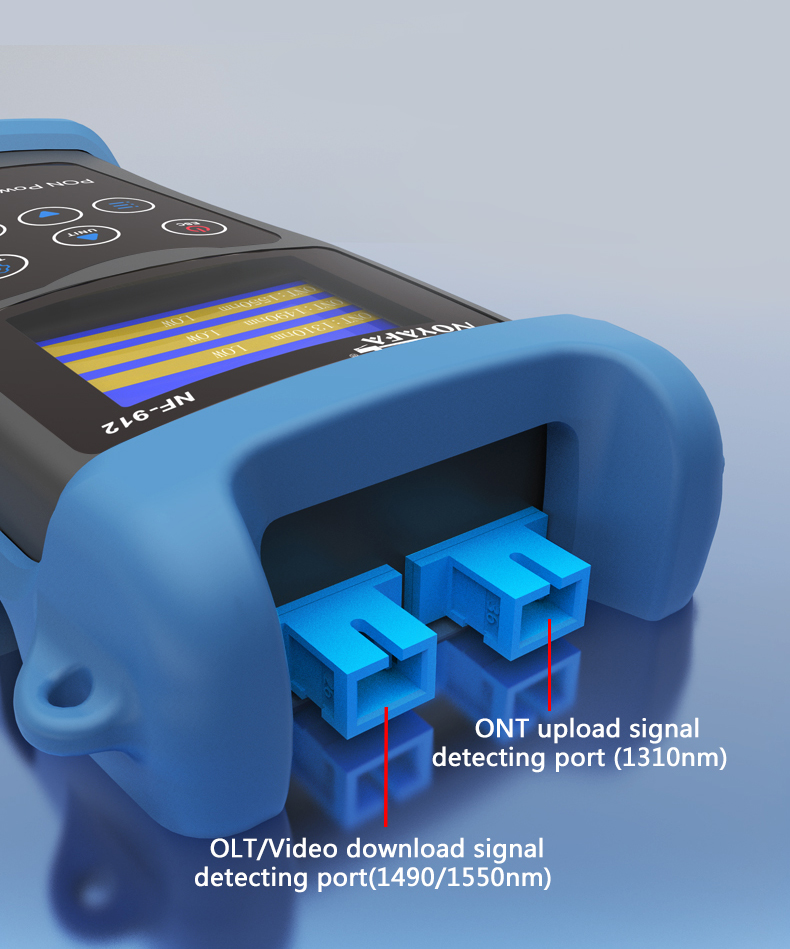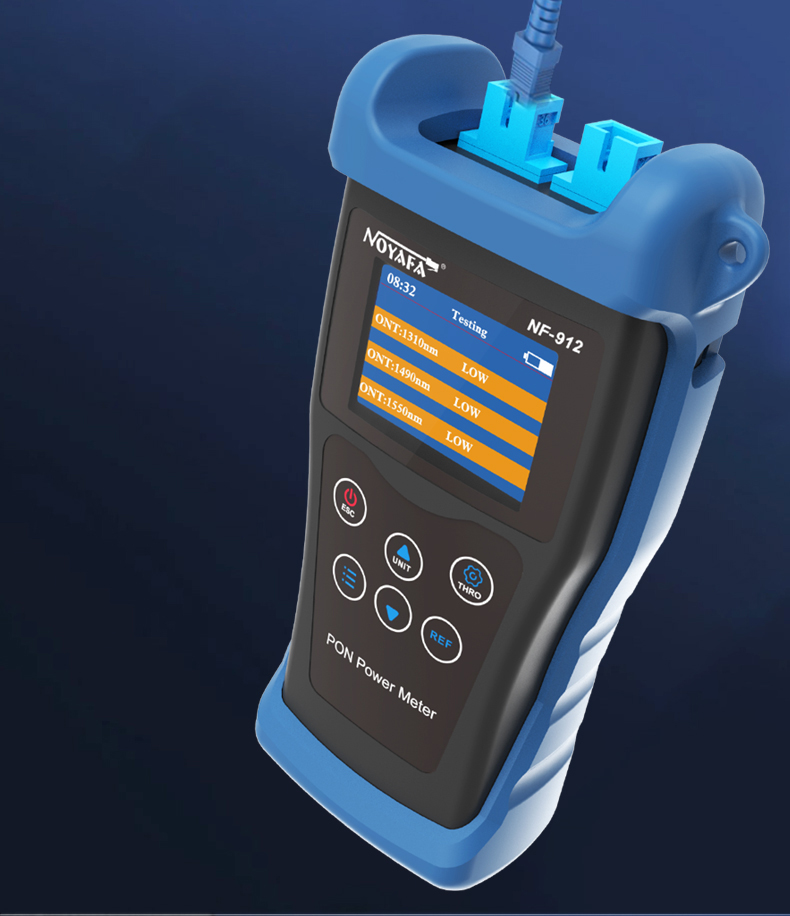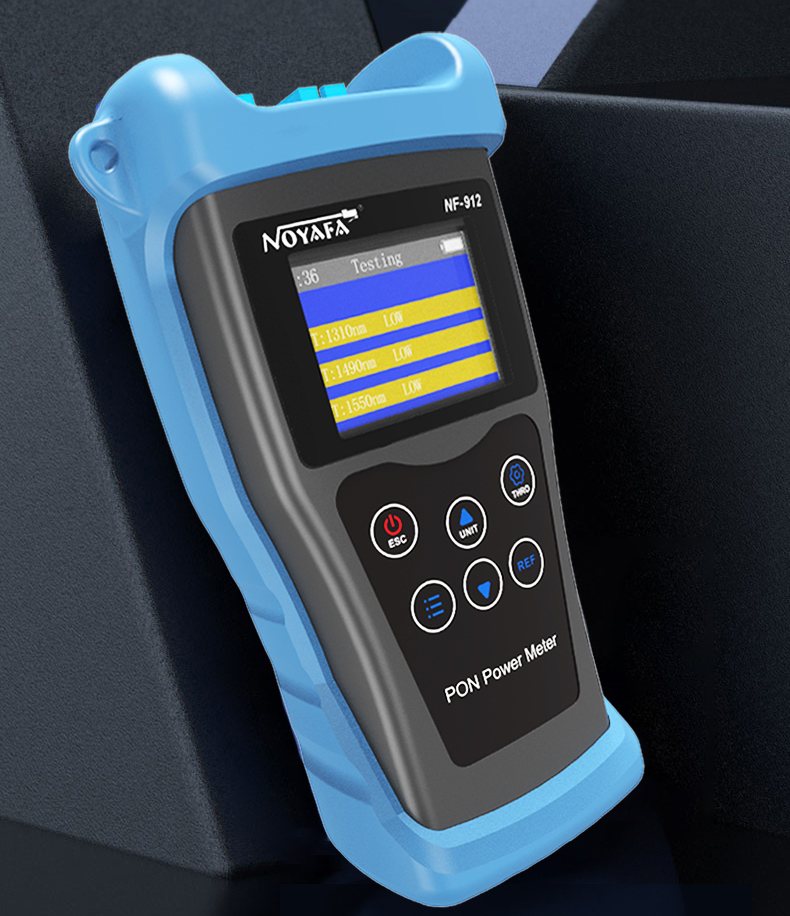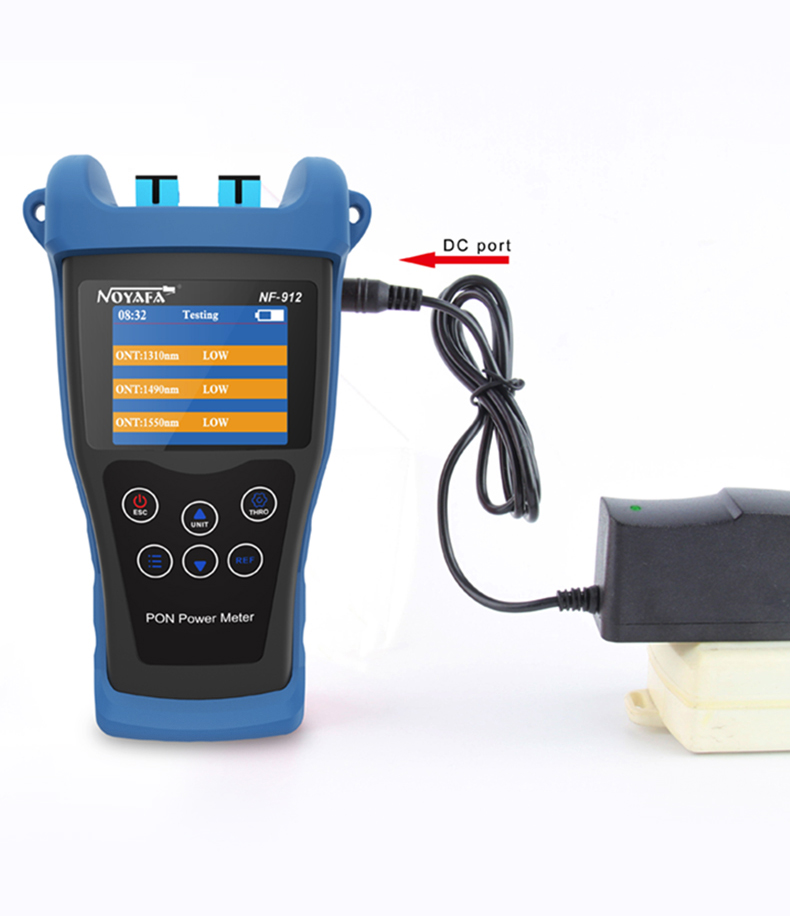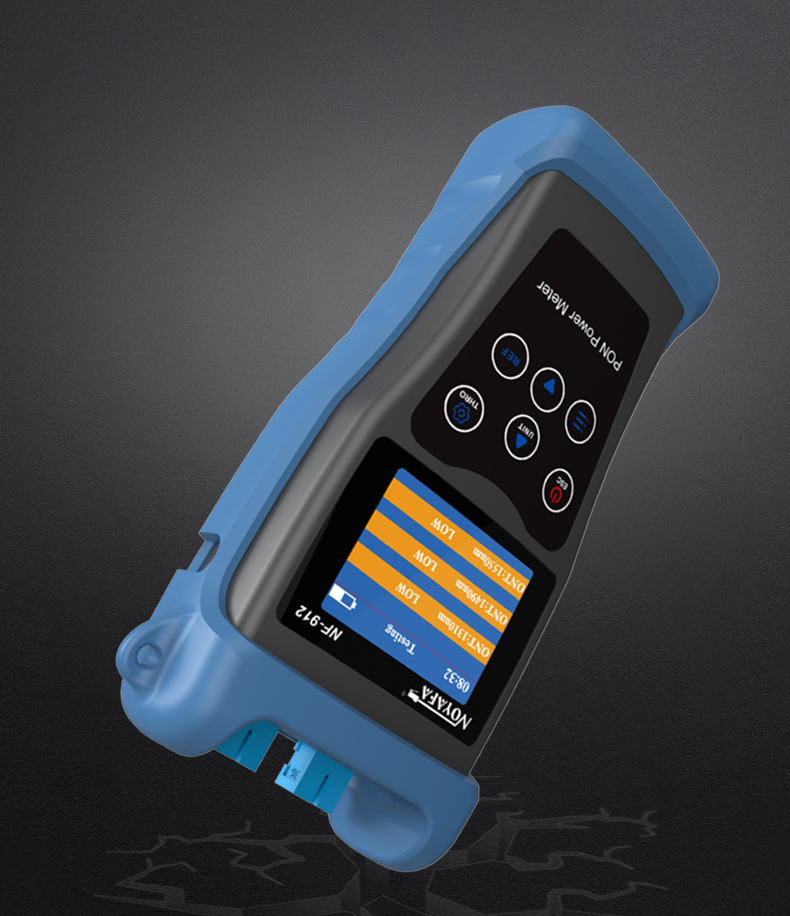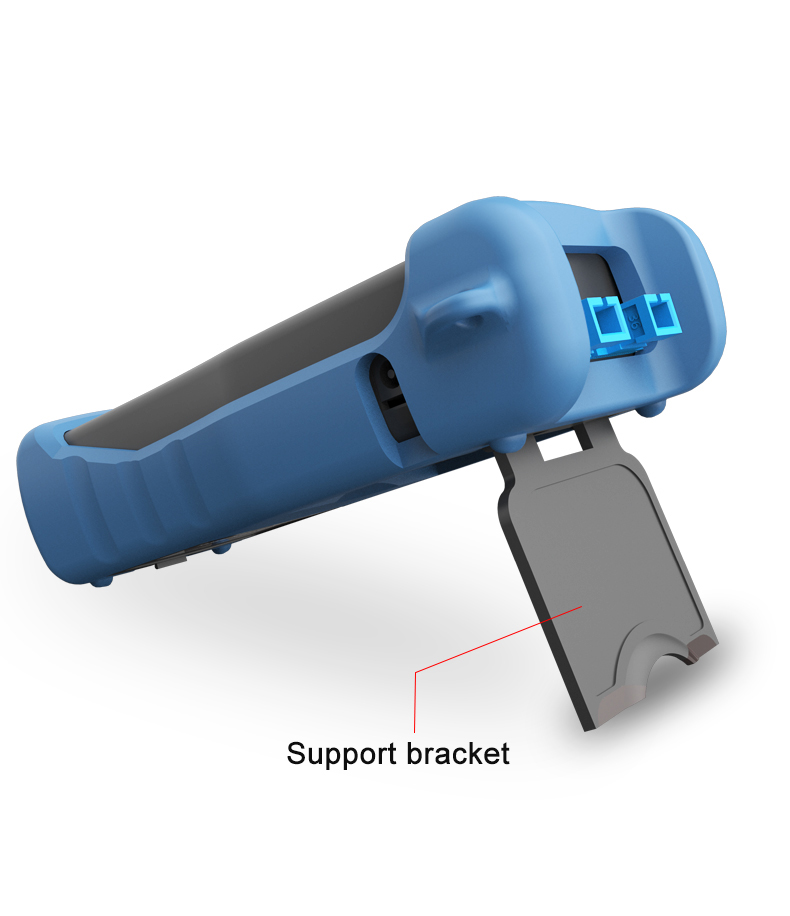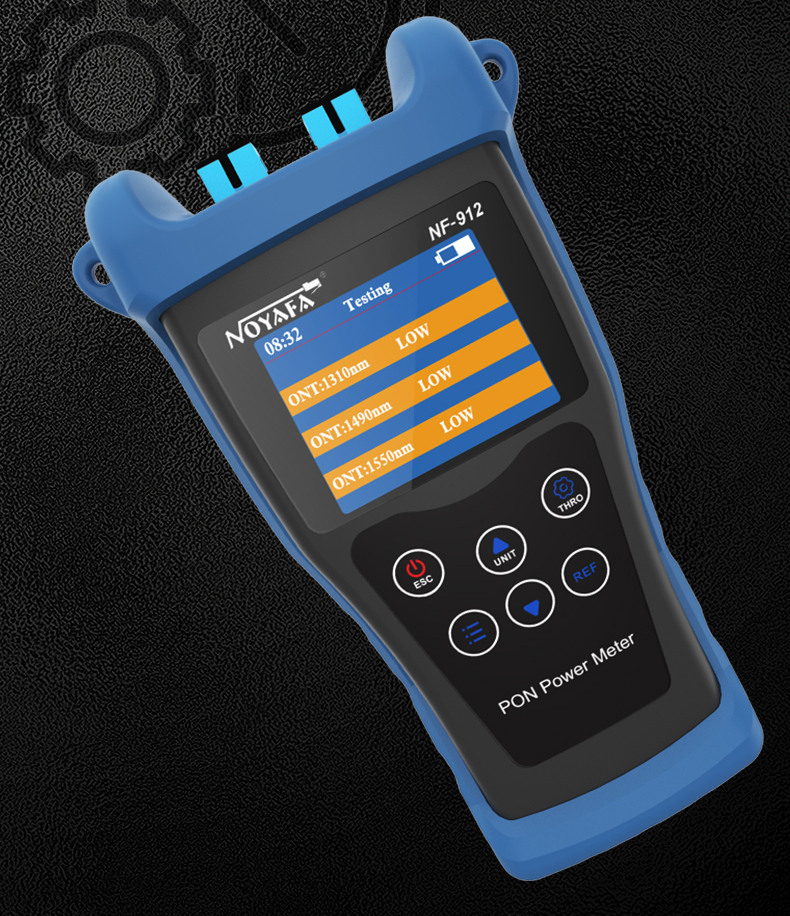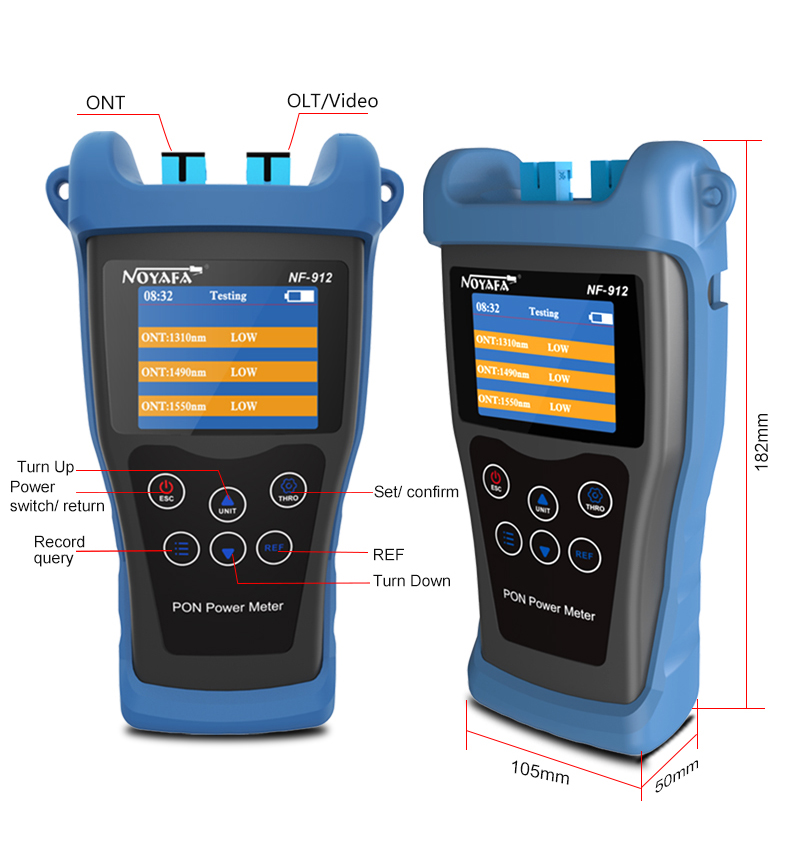 Tyipe
NF-912
Calibration wavelength
1310 Uplink test
1490 Downlink Test
1550 Downlink Test
Passband ( nm )
1260-1360
1480-1500
1535-1570

Detection range

( dbm )

-35~ + 10
-50~+ 10
-50~+ 10

Isolation 1310nm

( db )

-
> 40
> 40

Isolation 1490nm

( db )

> 40
-
> 40

Isolation 1550nm

( db )

> 40
40
-
Precision ( db )
± 0.5
Linearity
±2%
Fiber optic adapter
Optical fiber SC interfacees
Detector type
yes
Battery type
3 . 7V / 1440MAH lithium batter
Battery life ( H )
>50
Use temperature
-10 % ~ + 50°C , < 90 % RH
Storage temperature
-20 %~ + 60°C ,< 90 % RH
Product size ( mm )
182*105*50
Company Advantages
· NOYAFA short circuit finder has verified quality. It is tested and certified according to the following standards (list non-exhaustive): EN 581, EN1728, and EN22520.
· This product wrinkle-resistant. Its fiber is specially treated to be elastic enough and is free of friction, retaining the shape of the fabric.
· Developing Fiber Optical Tester helps SHENZHEN NOYAFA ELECTRONIC CO.,LIMITED make competitive advantage and market niche.
Company Features
· SHENZHEN NOYAFA ELECTRONIC CO.,LIMITED has developed into an influential company in China. We are a professional telephone wire tracker manufacturer that is highly reputable.
· SHENZHEN NOYAFA ELECTRONIC CO.,LIMITED is great at learning and upgrading telephone wire tracker technology.
· We work hard to achieve our sustainability practices. We consciously minimize the environmental impact during the entire life cycle of our products, including recycling and disposal.
Application of the Product
The underground wire locator developed by NOYAFA is widely used in industry.
Before developing a solution, we will fully understand the market situation and customer's needs. In this way, we can provide effective solutions for our customers.