In Noyafa, we belive that NF-8601 family is the top grade with their features, though implementing different technology, NF-8601 family can meet every requirement from customers in cable testing and tracking field.
Noyafa NF-8601 cable tracker: The basic item for the NF-8601 family, it can meet customer requirements from every aspect such like cable length testing, PoE testing, Ping testing, Continuity testing etc.
Noyafa NF-8601W cable tracker: Upgraded from NF-8601 with 8 remote terminals, customers can realize their quick checking/ tracking for cable matches remotely, thus improving the efficiency for cable tracking.
Noyafa NF-8601S cable tracker: Upgraded from NF-8601, by implementing TDR technology, NF-8601S can provide more accurate testing result for cable length testing.
The main difference between NF-8601 and NF-8601W is NF-8601W get 8 remote terminals while NF-8601 only get one, so we would like to provide the comparasion table for NF-8601W VS NF-8601S as below: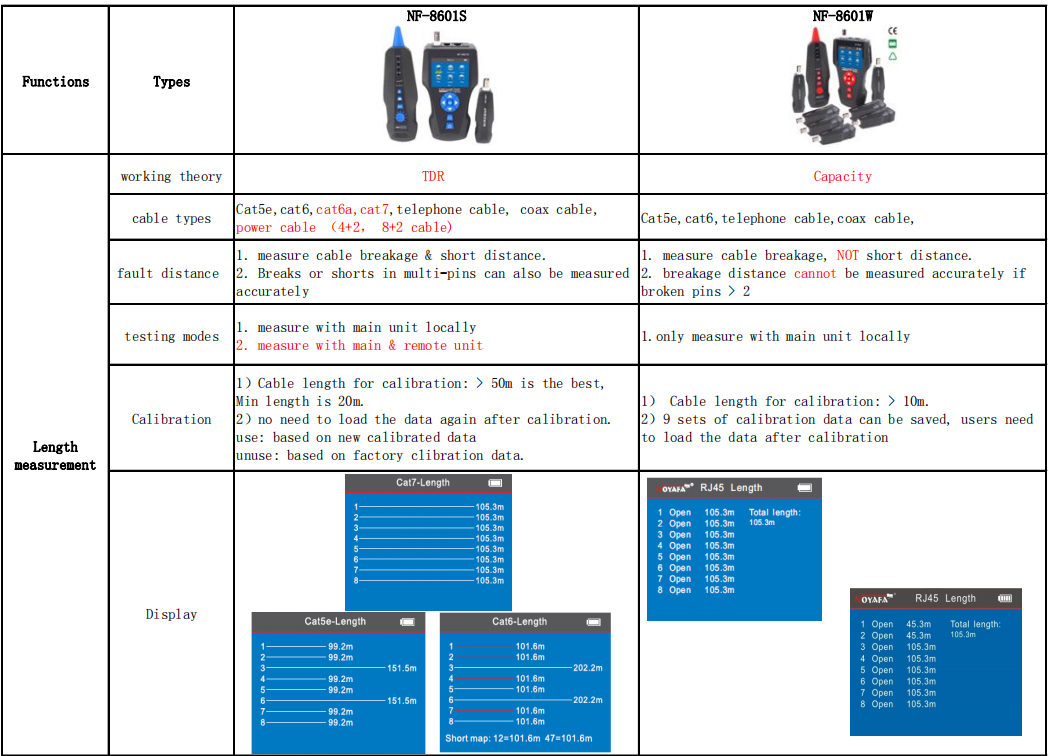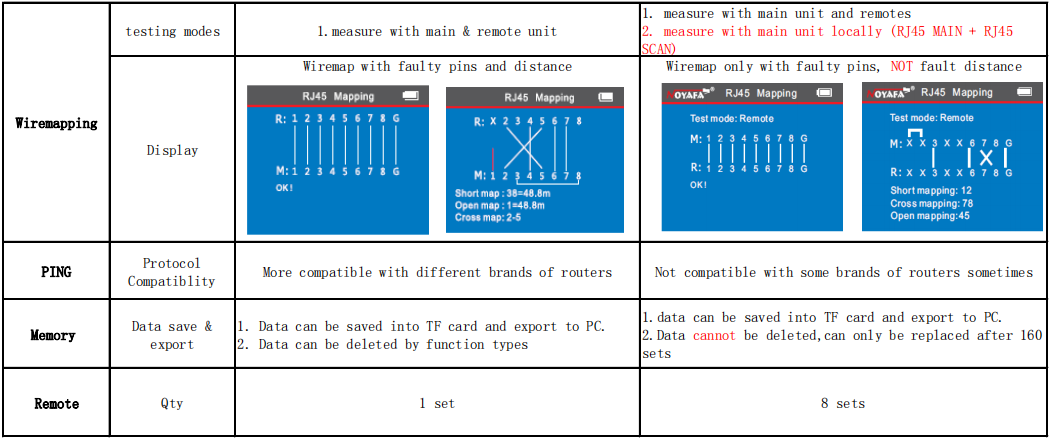 For any more inf about Noyafa and our product, customers are always welcome to contact us, if there is some other items customers want to know the comparasion between, pls let us know by email to sale08@noyafa.com