To solve problems for customers who need to locate the underground cable, inside wall cable and some water pipe liner and garden light cables, Noyafa designed NF-816L with rechargeable Lithium battery to keep the device working for long time. With clips for both cables and tone to indicate the breakage point, NF-816L wins good reputation from customers around the world.
Read understand this material before operating or servicing thisequipment . Failure to understand how to safely operate this tool couldresult in an accident causing serious injury or deathhe underground wire locator is suitable for use on Un-energized orow voltage installations onAt no time should this device be used on utility mains powered devicesor cabling connected to the utility mains ! If in doubt do not use thisdevice and call in a suitably qualified electrical contractorParts included : 1 x Wire Locator Transmitter . 1 x Wire Locator Receiver1 x Premium Durable Case , 1x Earphones , 1 x Instruction Manuals






The underground wire locator is designed to allow the user to trackw voltage cables used for garden and landscape automatic wateringsystems , and also low voltage garden lighting systemsIt can also be used to trace othhe system uses a " transmitter to send a signal down the cable beingtraced or to a solenoid valve that is being locatedA " is then used to pick up the signal and follow the cable oocate the coil.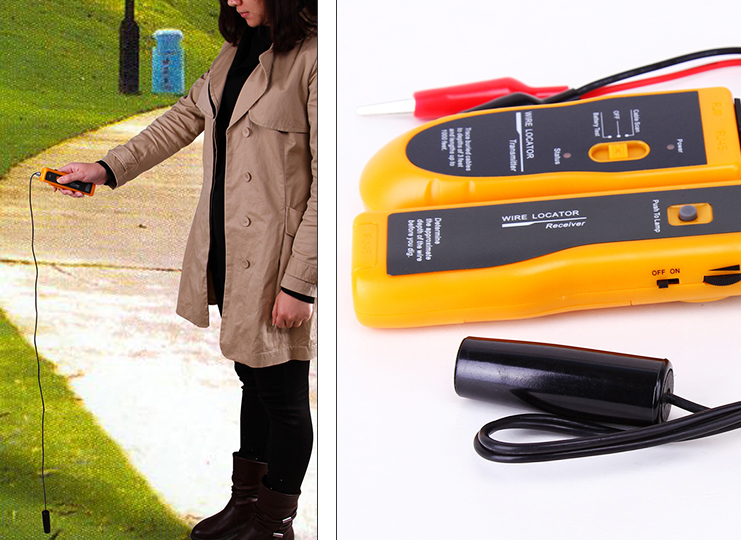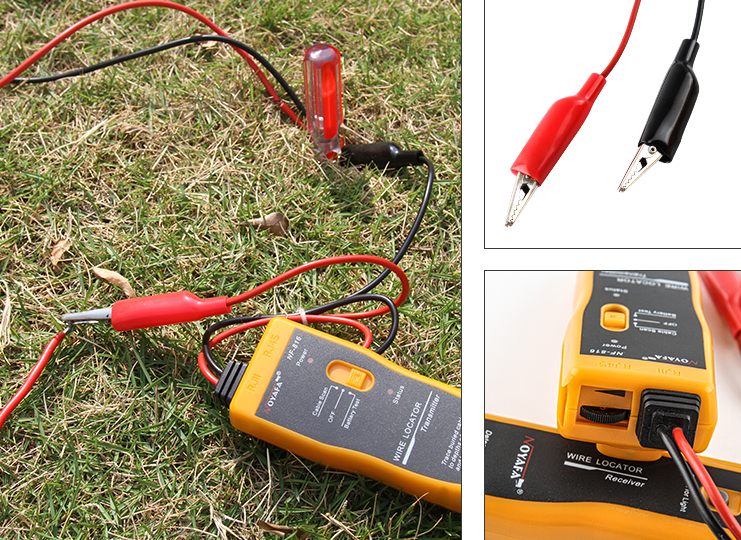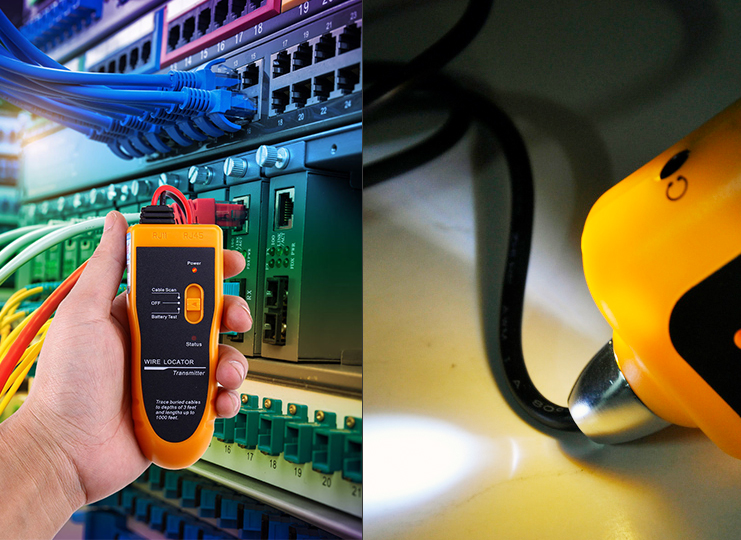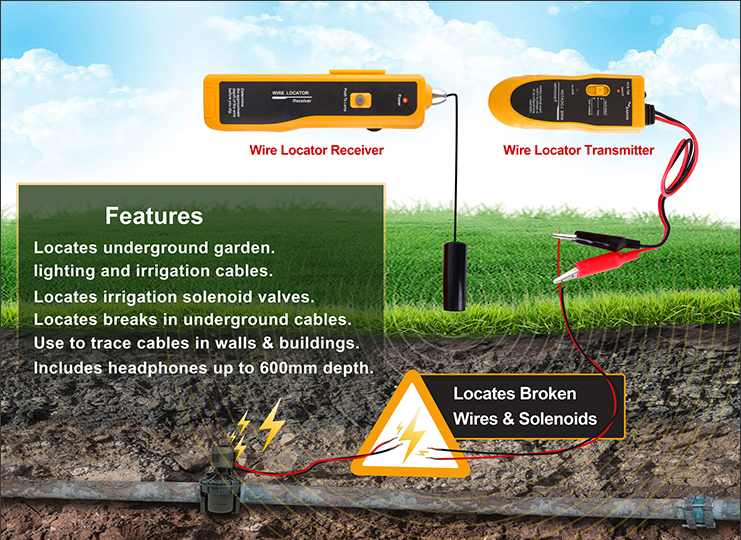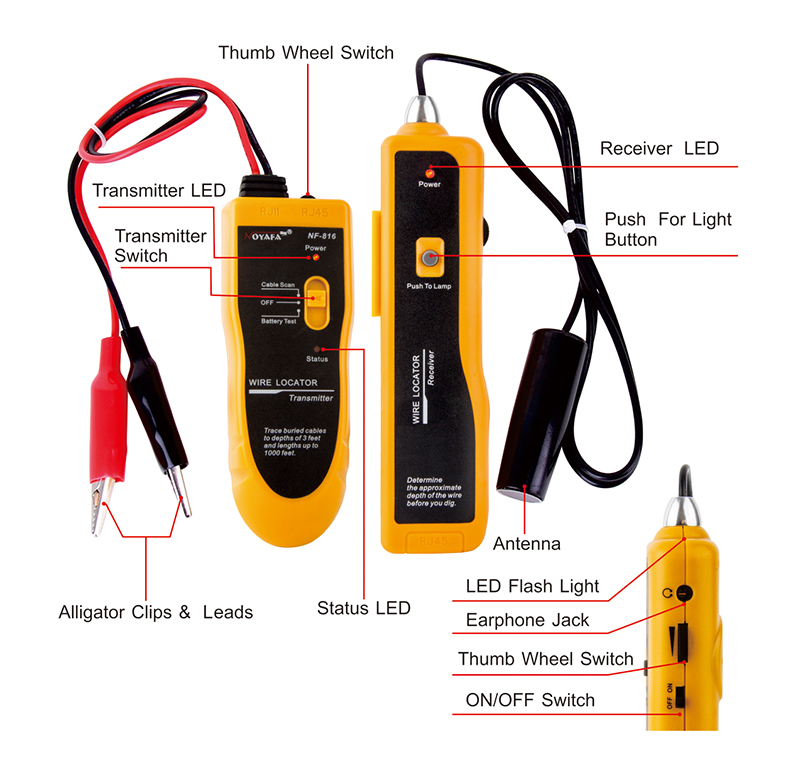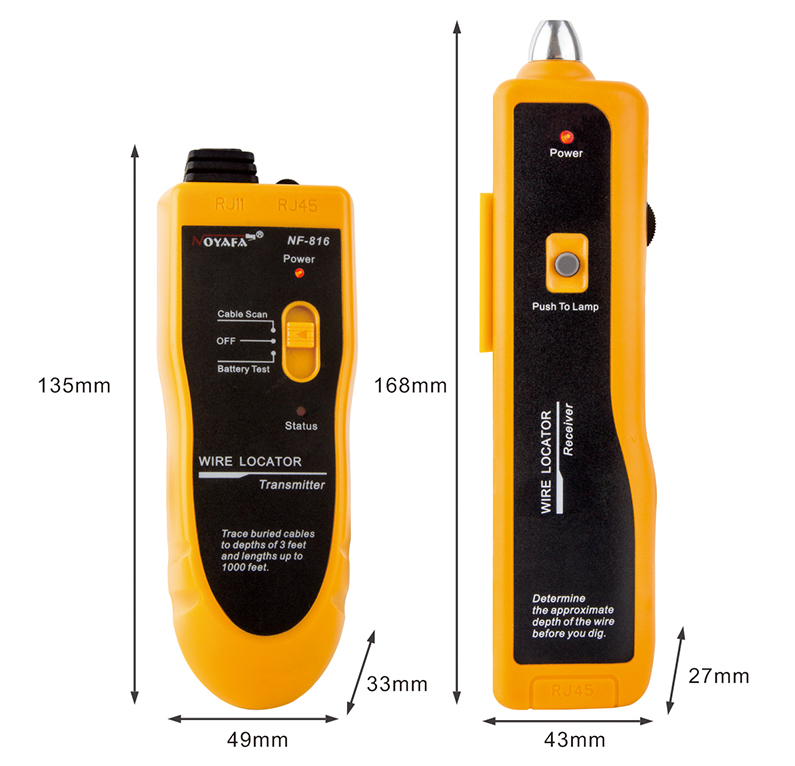 Product transportation
bg