The main functions are as follow:
1. Measure network cable length and determine the distance of open and short circuit
2. Check wiring error in 5E, 6E, coaxial cable, such as open circuit,short circuit, jumper wire, reverse connection .
3. Portable unit with long battery life (standby 50 hours).
4. Automatically time-delay shut off.
5. Self-checking and automatically compensate any change in battery capacity or ambient temperature.
6. With backlight function.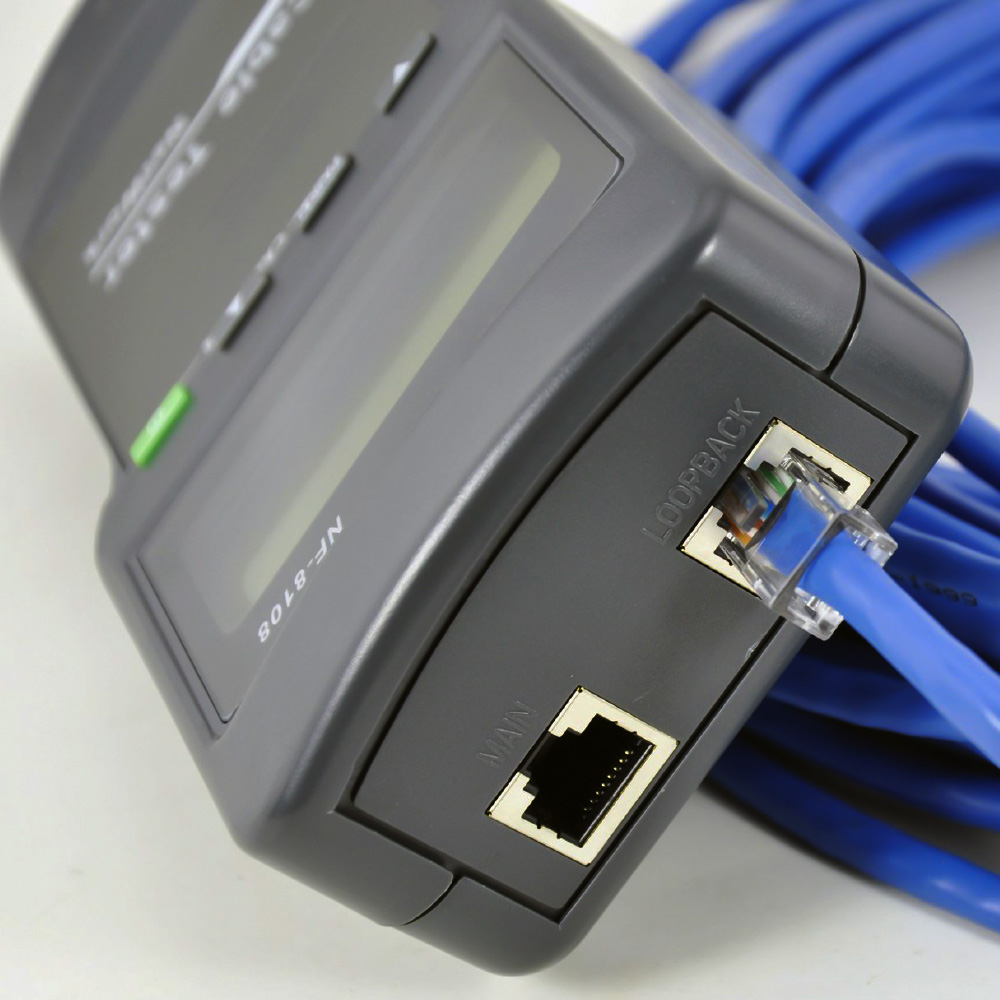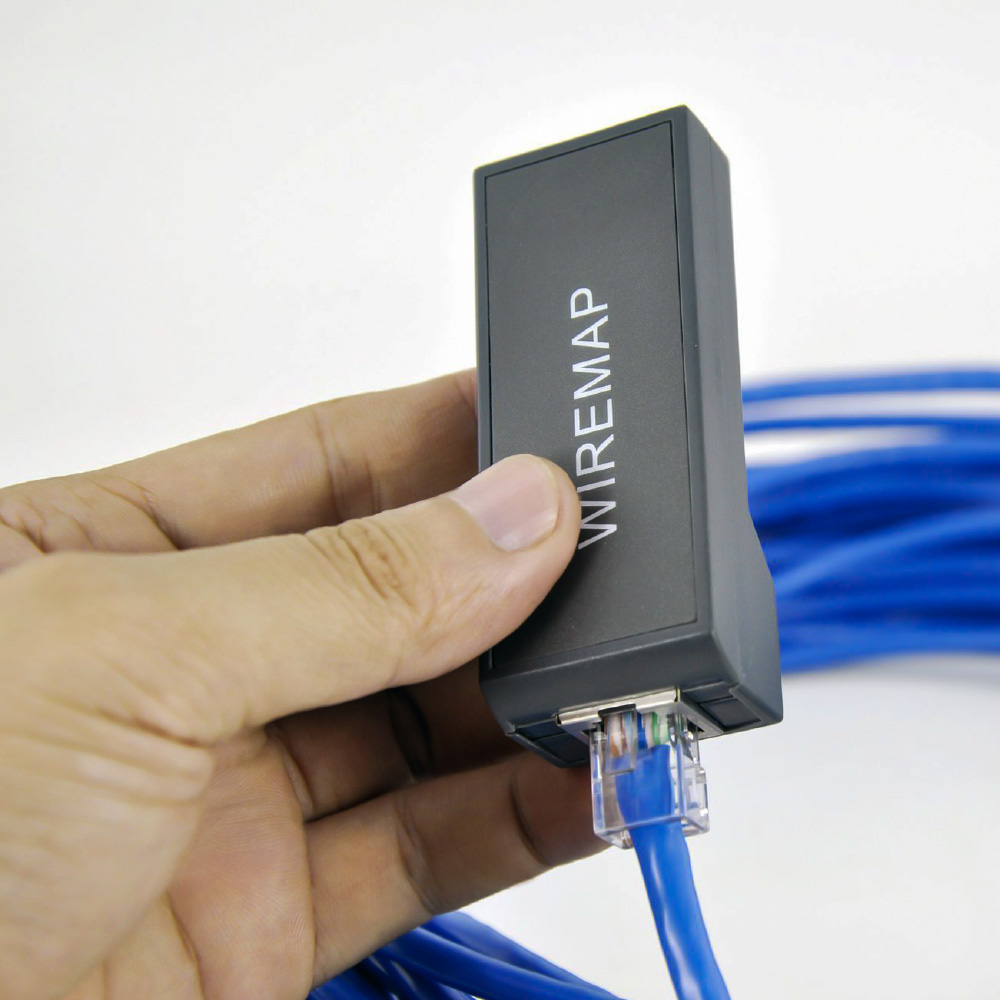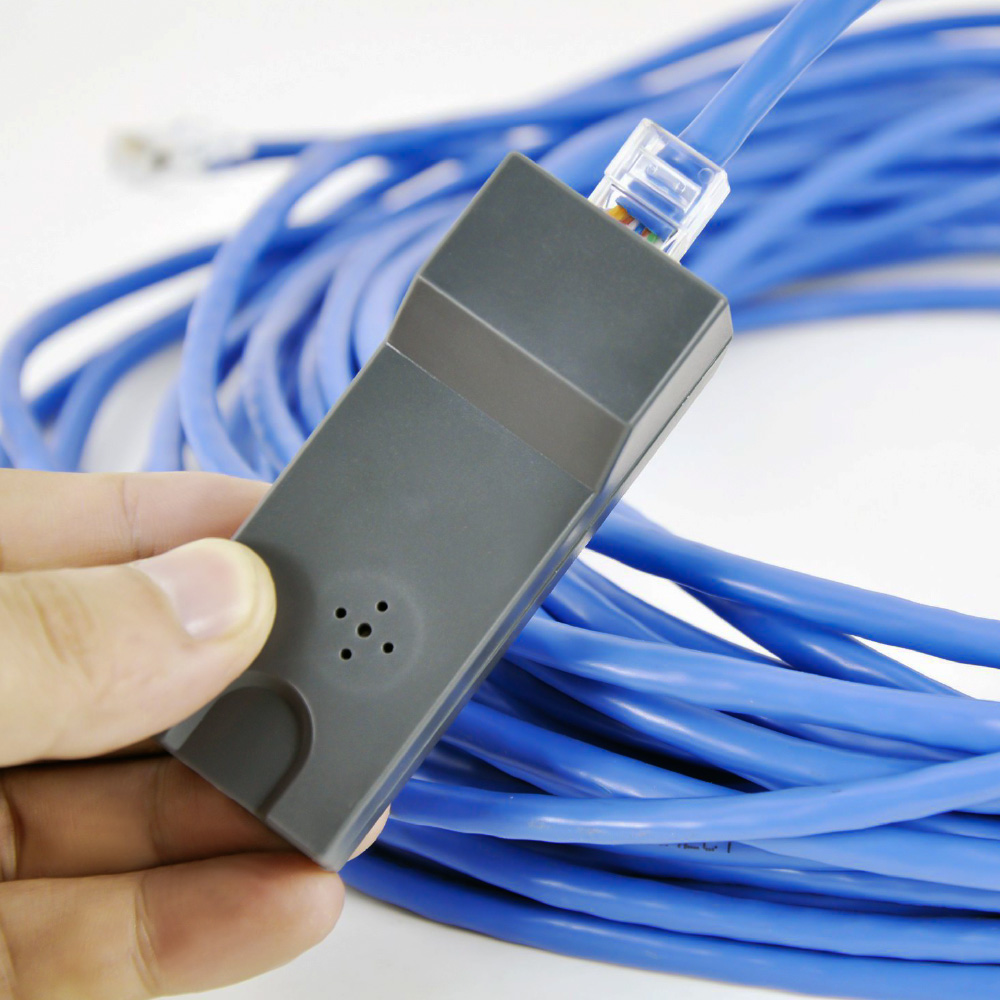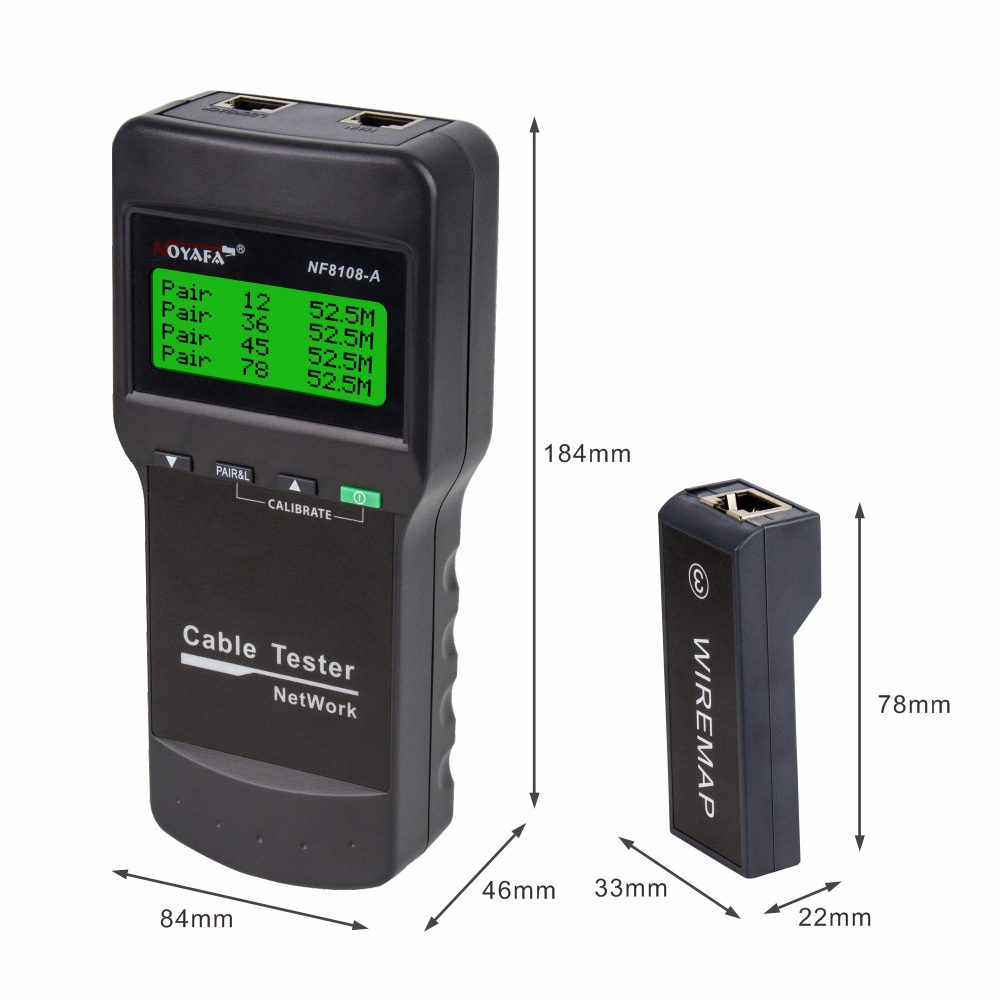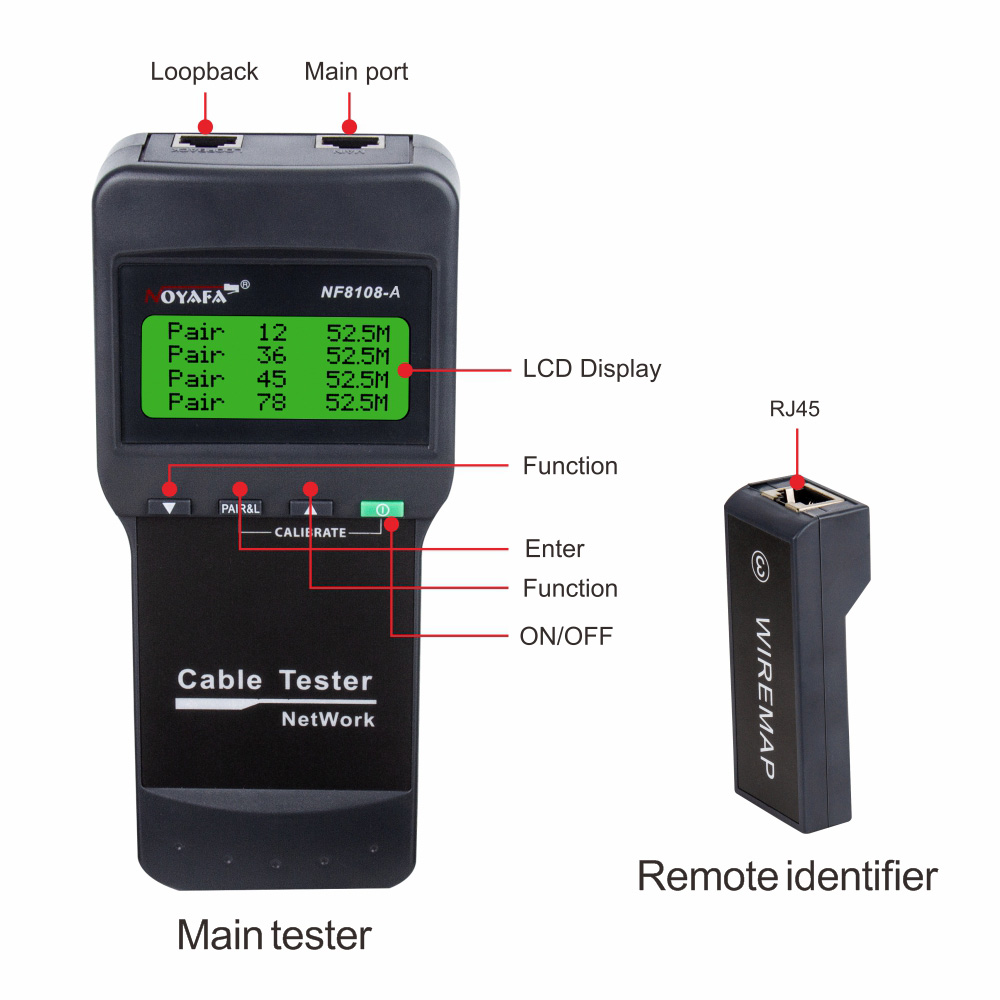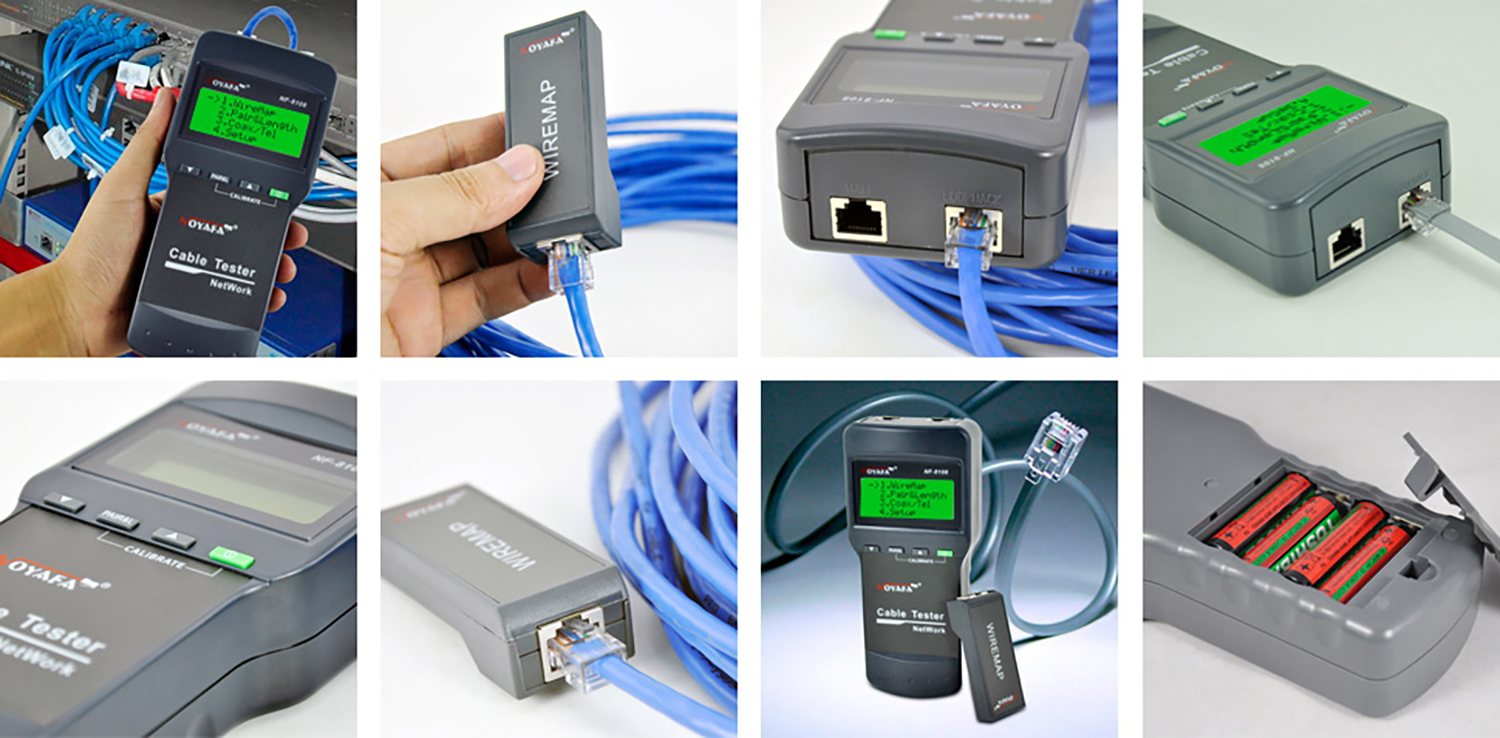 NF-8108 Transmitter specifications
Indictor
LCD 53x25mm
Tone frequency
225HZ
Max distance of cable map
1000m
Max working current
Less than 70MA
Compatible connectors
RJ45
Function selection
3 position buttons & 1 power switch
Faults LCD display
LCD display
Voltage protection
AC 60V / DC 42V
Low battery display
LCD ( 6.5V )
Battery type
DC 4x1.5V
Dimension ( LXWXD )
184x84x46mm
NF-8108 Remote unit specifications
Compatible connectors
RJ45
Dimension ( LXWXD )
78x33x22mm