Built-in cable testing functions for UTP cable test, and also for traditional RJ45 cable NF-716 provides testings for cable pair status, length, attenuation, reflectivity, impedance, skew etc. measurement range 180M.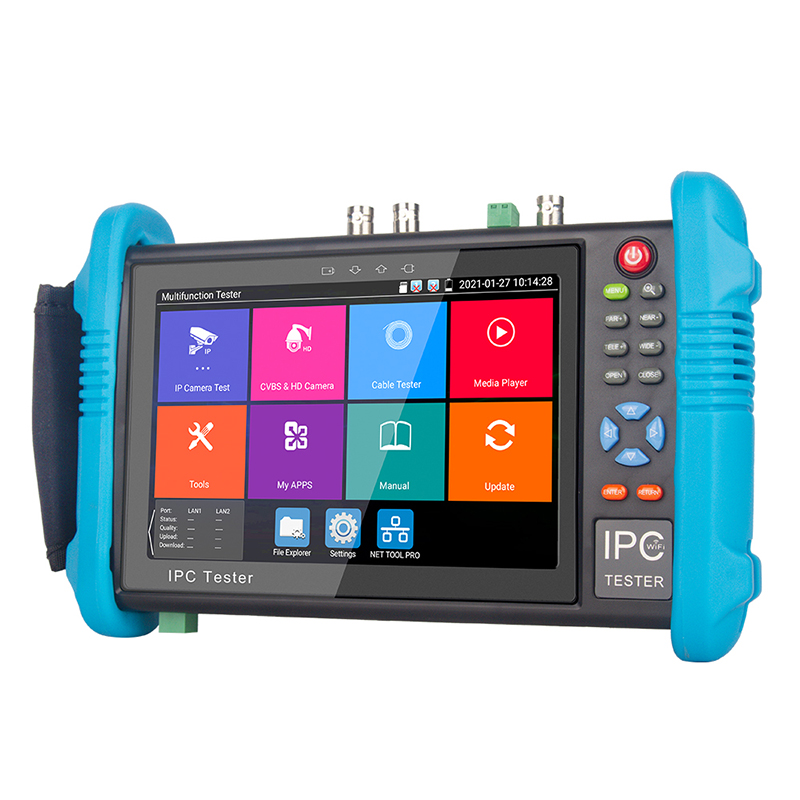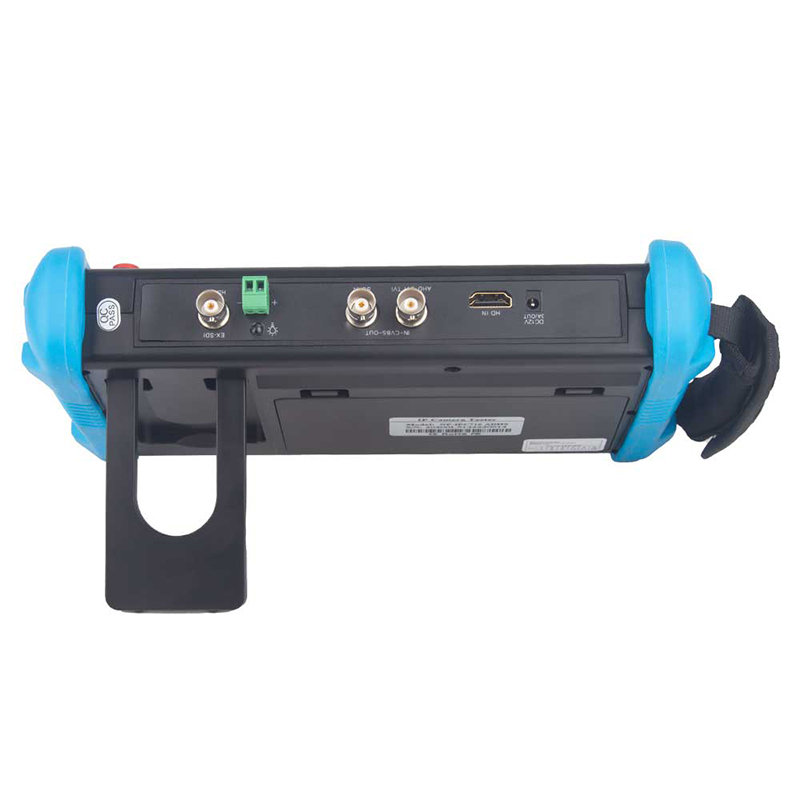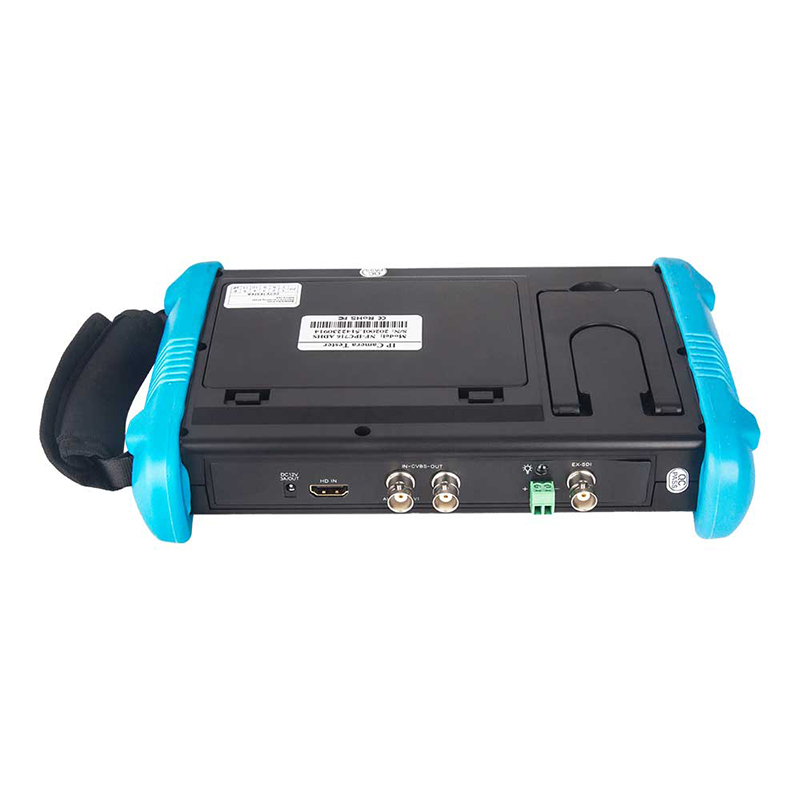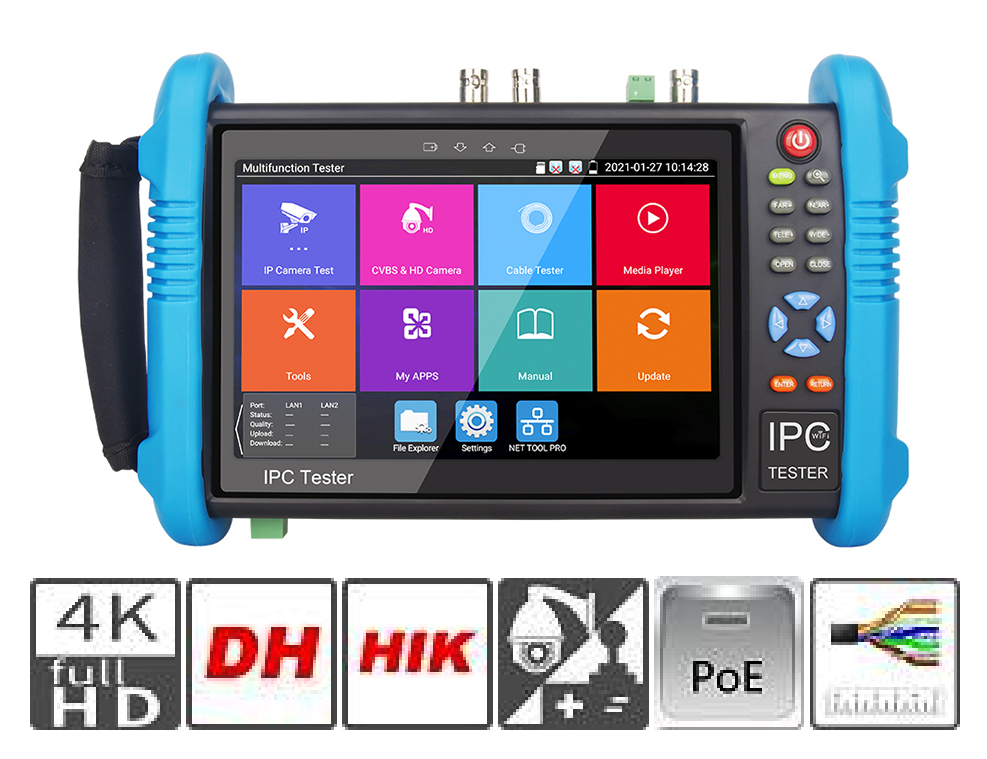 All-in-one CCTV tester
① 7 inch Retina touch screen, 1920*1200 resolution

② 8MP CVI/ TVI/ AHD, 8MP EX-SDI, HD-SDI, 3G-SDI*

③ H.265/H.264, 4K video display via mainstream

④ Dahua, Hikvision, Axis etc ONVIF camera test

⑤ Built in WIFI, create WIFI hotspot

⑥ HDMI input & output, support 1080p

⑦ DC12V 3A, DC48V PoE power output, max power 25.5W

⑧ Rapid ONVIF, auto view video and create testing report

⑨ UTP cable tester/RJ45 cable TDR test, cable quality test; TesterPlay: Tester, mobile phone, PC display at the same time.
The 7 inch Retina touch screen IP camera tester is designed for maintenance and installation of IP analog, HD coaxial cameras as well as other security equipment. The 1920x1200 resolution enables it to display network HD cameras and analog cameras in high resolution. The unit supports many ONVIF PTZ and analog PTZ control. Additionally, it with other functions UTP cable test . CCTV installers often need to carry a variety of testing tools to complete their work. If take the all in one camera tester, making working conditions safer and increasing productivity.
1. CCTV system installation and maintenance
2. Network cabling project installation and maintenance
3. Dome camera, IP TVI CVI AHD 4K H.265 camera testing
4. Video transmission channel testing
5. PTZ controller.