In fiber tester field, Noyafa brought NF-907 for customers who need to use fiber optical power meter with both light source and power consumption measurement, With VFL function customers can easily locate the breakage point visibly, the red light will show the breakage point with different frequency
All the details including operation procedure technicaparameters and as well as others related can be found inthis operation manual for NF-900 , NF-901 , NF-907 , NF-909NF-911 series products as shown in the following.
Some part of accessories was not include in our maintenacescope , but some inportant parts included , such as Opticadevice , electronic components . When you not use it , pls putnto the relative box to keep them clean and safe . They areseveral tips to tell youClean the fiber connector before you usePut the dust cover to avoid the dustPut it in the clean and dry place to avoid the sunlightTo avoid high temperature or strong humidityKeep it safe to avoid the strong impact vibratPls close the power directly and till it was dry if the liquid.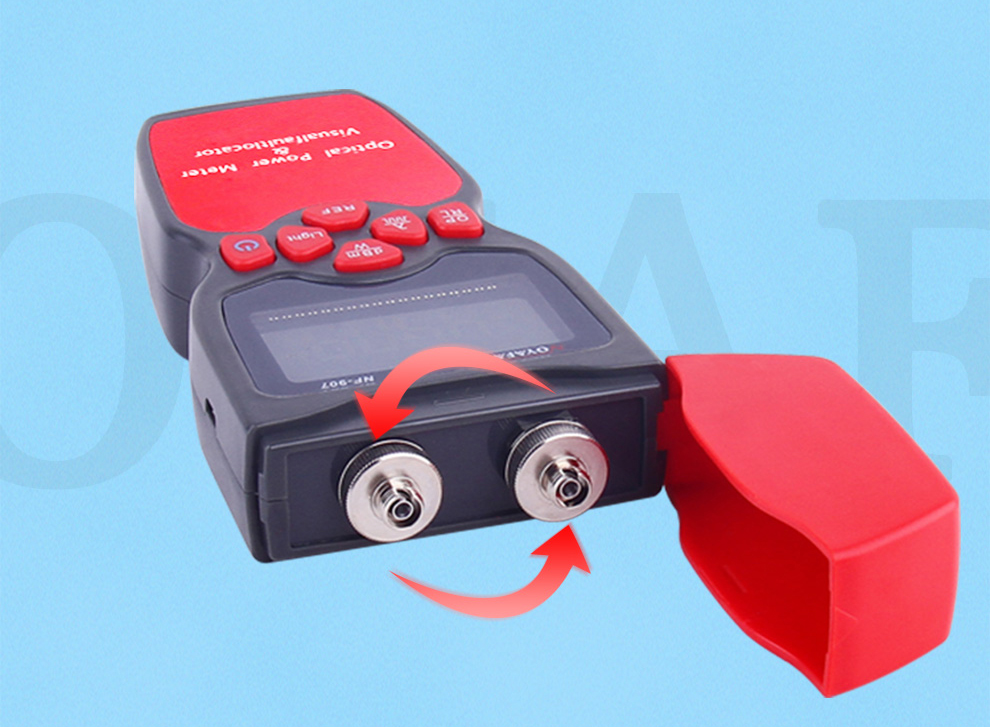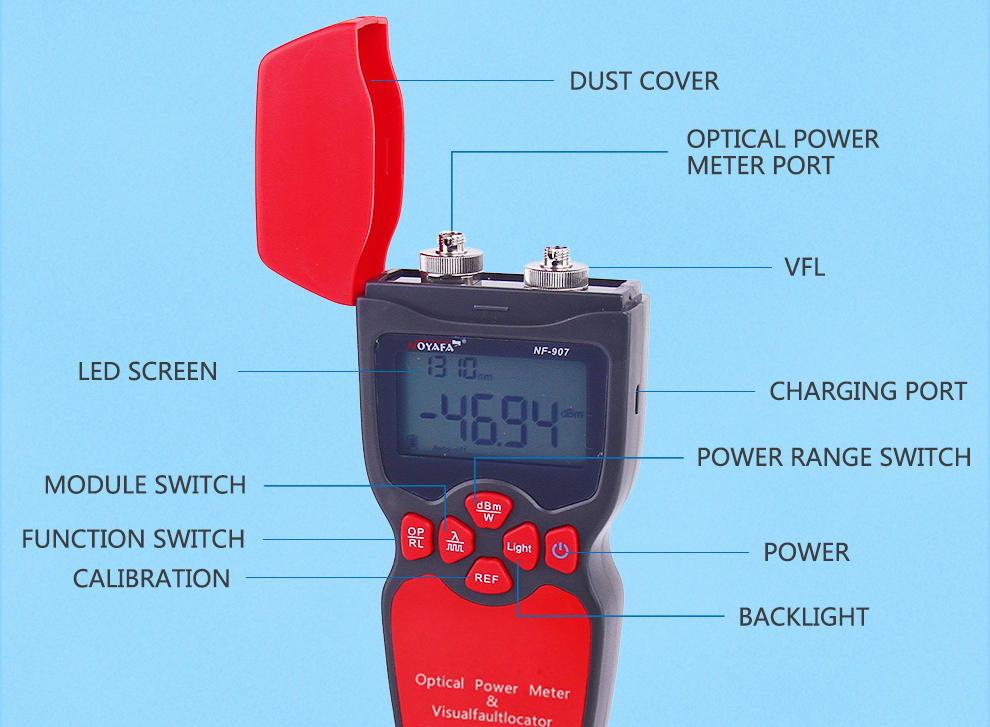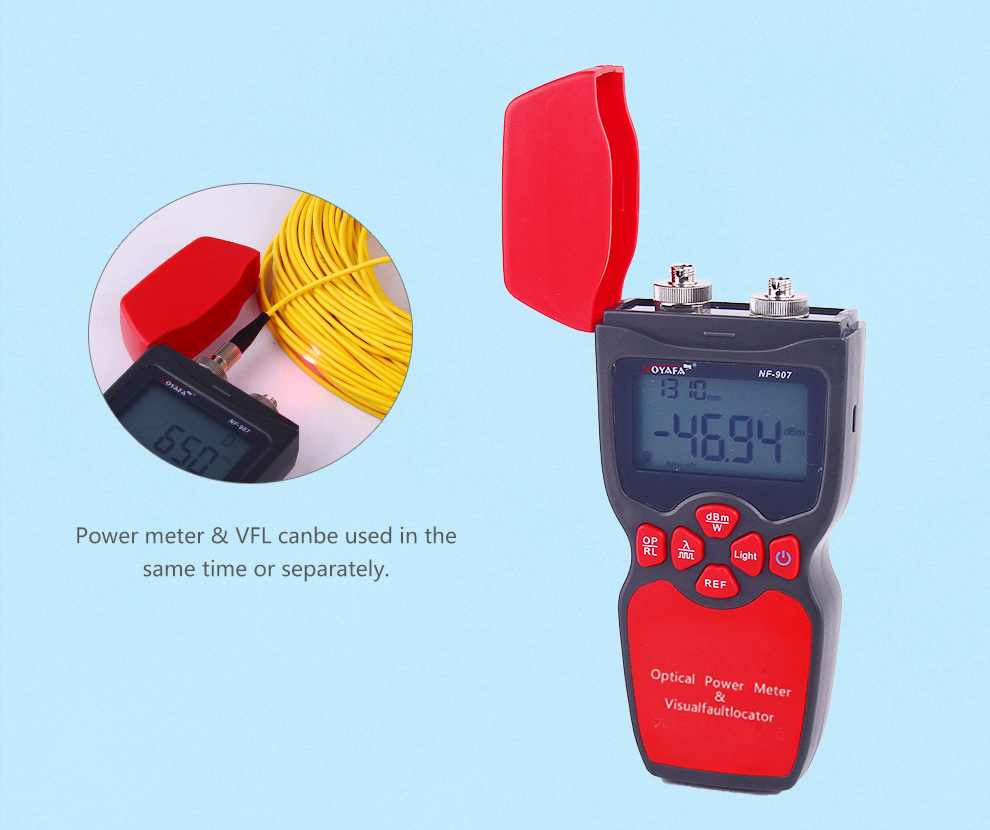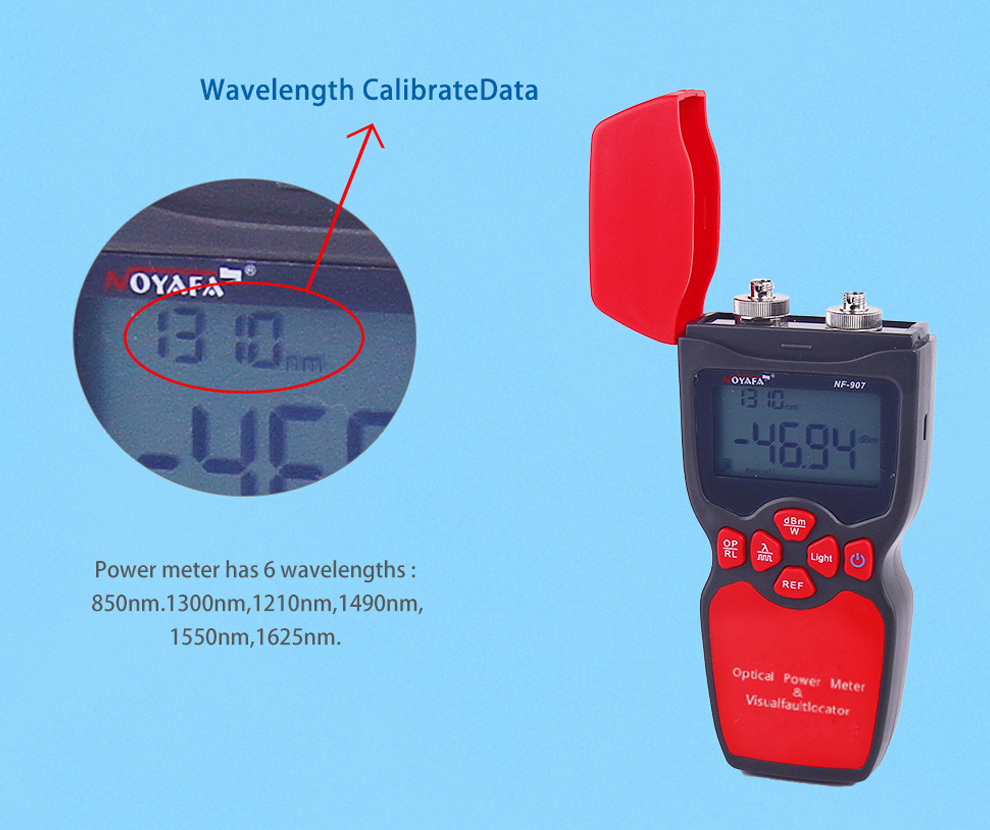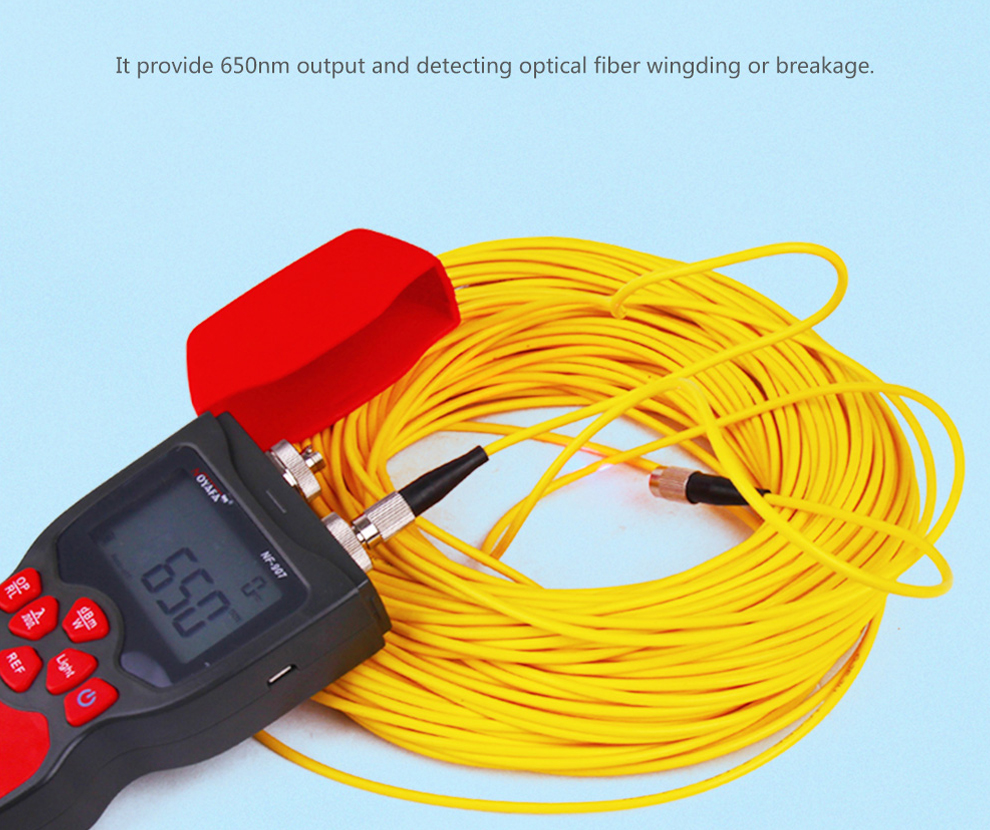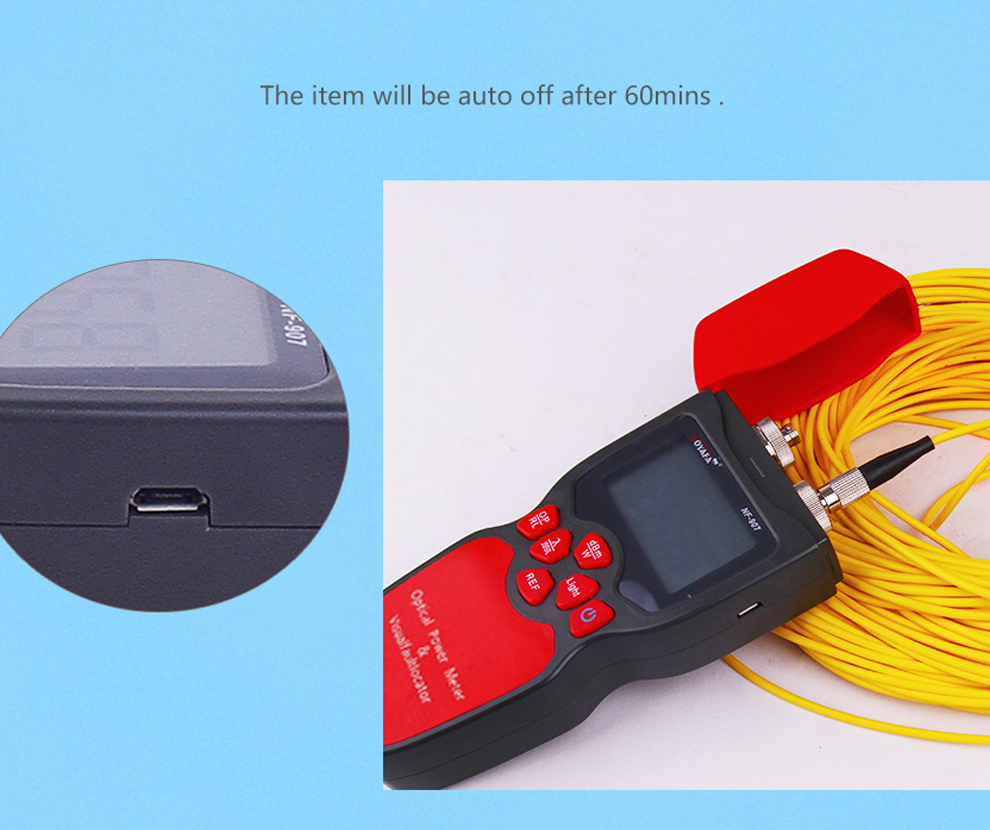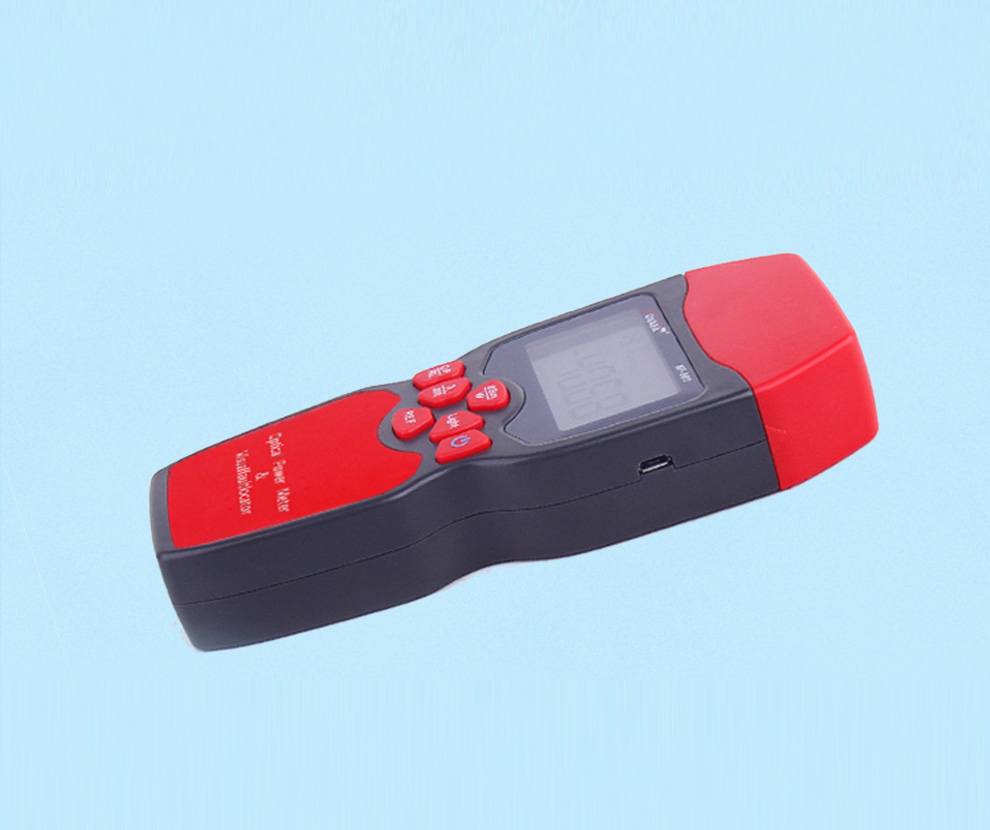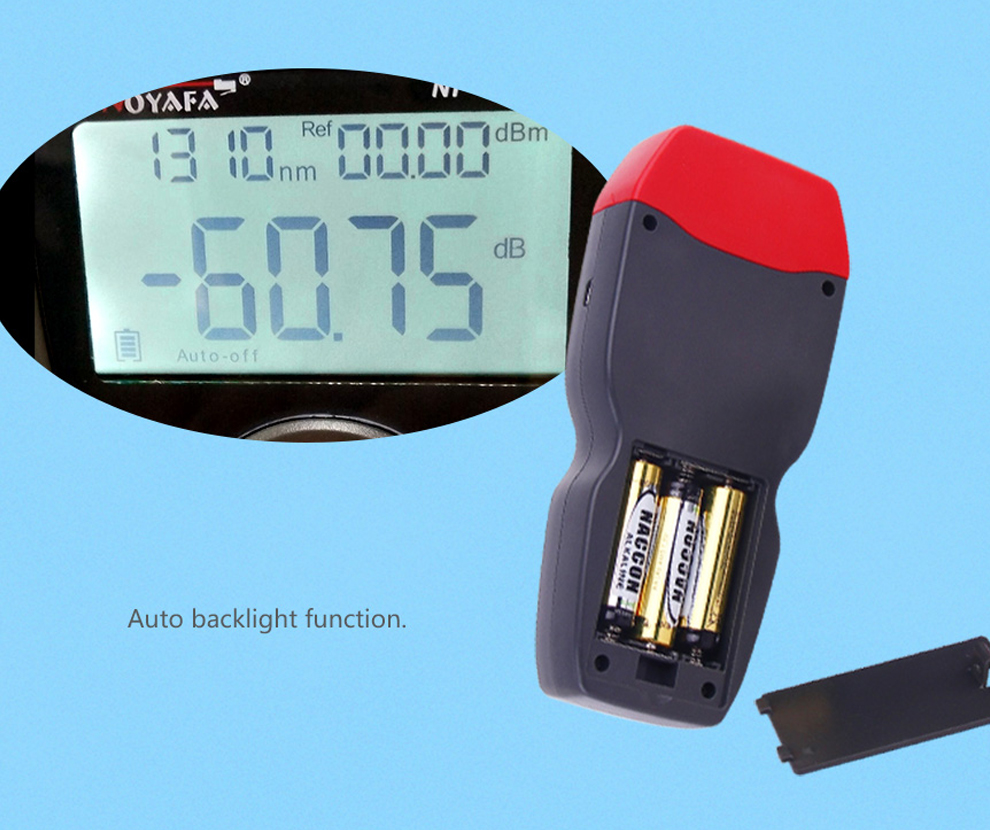 NOYAFA NF-907 2-IN-1 POWER METER + VFL
Power
VFL
Probe
InGaAs
Standard wavelenth
650 ± 10nm
Wavelenth ( nm )
800-1700
Working temp
-20 ~+ 70°C
Standard wavelenth
850/1300/1310/1490/1550/1625nm
Emmiting Energy
5mw / 10mw / 20mw / 30mwselectable
Power detectingrange ( dBm )
-70~+10
Pcower supply
1 . 5V * 3pcs
Detection limit
∳1.0mm
Overall dimension
160x75x32mm
Display resolution
0.01d Bm